5 ESG Stocks To Make The Most Of The Bull Run In 2021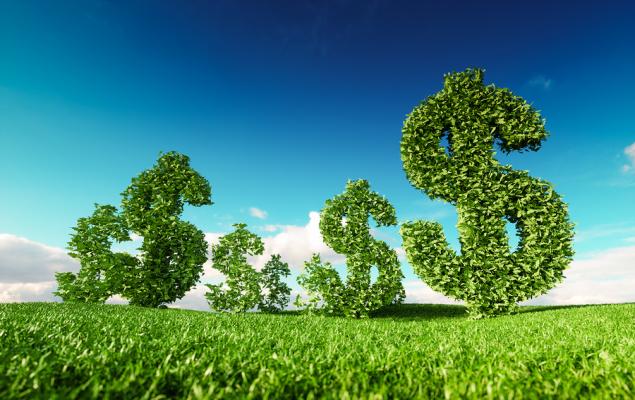 Image: Bigstock
ESG companies, or ones known for their focus on environmental, social, or governance issues, have certainly come of age this year, with many seeing a stupendous rise in their stock prices. While the coronavirus pandemic has ravaged the global economy, vis-à-vis the stock markets, ESG stocks were the most sought-after as investors showed keen interest in companies that execute good governance.
What's more, with coronavirus cases showing no signs of dropping in the United States and hospitalization rates picking up, ESG stocks will continue to be in demand next year as well. Also, ESG investing is likely to be one of the biggest trends worldwide, thanks to the emergence of eco investing. Nowadays, climate change is a grave concern, and companies sensitive to the issue in all likelihood will see investors pouring money into them. After all, an astute investor always follows the trend and in this case, it's nothing but socially-responsible investing.
Morgan Stanley strategists, led by Jessica Alsford, as quoted in Barron's article, said that the ESG investing revolution is expected to continue into the New Year. In fact, cash inflows into ESG funds increased significantly this year, with flows in the month of November touching $47 billion, way more than the average of $13 billion in 2019, added Morgan Stanley strategists. They further emphasized that stocks that had exposure to the European Green Deal, focused on climate change reform in the United States and China's net-zero ambitions were the ones that have done exceedingly well this year. This gives investors more reason to indulge in sustainable and ESG investing.
Talking about the European Green Deal, the European Union has pledged to improve Europe's climate by 2050 by applying technologies such as hydrogen and fuel cells. Similarly, in the United States, people expect more investment in clean energy products like batteries and electric vehicles (EV) sooner than later.
Disclaimer: Neither Zacks Investment Research, Inc. nor its Information Providers can guarantee the accuracy, completeness, timeliness, or correct sequencing of any of the Information on the Web ...
more