5 Consumer Discretionary Stocks To Rise Post Pandemic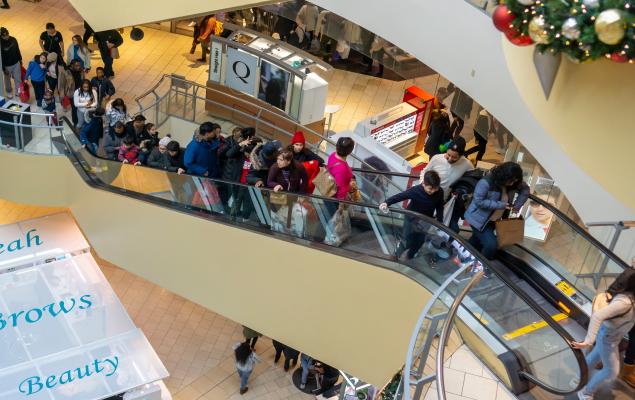 Image: Shutterstock
Consumer discretionary is one of the sectors that has been battered by the coronavirus pandemic hugely. With brick-and-mortar stores, theme parks, gaming arenas, theaters closed for months, businesses bore the brunt of the deadly virus.
Even when the economy began to reopen, several businesses catering to large gatherings like pubs, cinema halls, and stadiums remained shut or allowed only a limited foot fall at the venue, adhering to social-distancing norms.
The pandemic did redefine consumer trends, especially purchasing patterns and this forced many companies to invest heavily in digitalization to save the sinking ship. But among the additional headwinds faced by the discretionary sector were the supply-chain disruption and material shortage.
Several companies sidetracked their main business and started making essentials required to check the spread of the pandemic. Apparel manufacturer Hanesbrands began manufacturing masks while Coty and Natura Cosmeticos are now producing hand sanitizers, soaps, and hygiene-related products.
Looking ahead into 2021 and past the pandemic, prospects for the consumer discretionary sector seem bright. Per a CNBC article, a Morgan Stanley report estimated that "U.S. households have saved an extra $1.1 trillion as of August, compared to pre-pandemic levels."
In the initial months of the COVID-19 outbreak, lockdown measures had prevented consumers from spending, hence, a considerable capital infusion is imperative to fund post-pandemic discretionary purchases. This could boost the consumer discretionary sector as they might benefit from pent-up demand and an increase in social activities.
Spending on discretionary products suffers the most during an economic downturn. However, this sector tends to bounce back faster than others in an economic recovery. Per a Deloitte Insights report, consumer spending on durables jumped 89.2% between the second quarter of 2009 and fourth-quarter 2019. This is much higher than the increase in spending on nondurable goods (25.4%) and services (22.3%) during this period.
Disclaimer: Neither Zacks Investment Research, Inc. nor its Information Providers can guarantee the accuracy, completeness, timeliness, or correct sequencing of any of the Information on the Web ...
more