4 Stocks To Watch As Adoption Of AI Looks Poised For Growth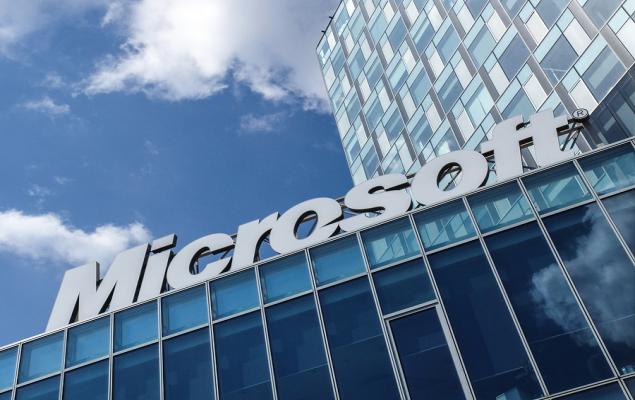 Image: Bigstock
Artificial Intelligence ("AI") has become an integral part of the technology revolution that we have been witnessing over the years on an accelerated shift toward automation to increase efficiency or handle complex data sets and calculations. The COVID-19 pandemic last year gave a push to digital transformation as the world shifted to a remote working model to curb the spread of the virus, in turn, boosting the need for AI. Notably, per a report by SG Analytics, the global market size of AI is estimated to witness a CAGR of 42.2% between 2020 and 2027.
The report mentioned that certain trends will be important to look forward to in 2021. This includes trends like robotic process automation, which allows monotonous tasks to be carried out efficiently in large volumes by AI. Other trends like natural language processing, which teaches computers to understand what is being written or spoken about a process, with the help of a machine learning model, is also becoming important. Notably, this particular trend is rapidly decreasing the need for users to type on a device's screen, thereby increasing convenience. Meanwhile, the digital transformation has also led to an increased need for cybersecurity in order to better protect important data and information. The report mentioned that AI will assist security departments in organizing a "digital shield to protect data from malicious attacks." Separately, Internet of Things is another area where AI is set to gain prominence as it helps to monitor "the performance of various interconnected gadgets."
In fact, per a report by the International Data Corporation ("IDC"), global spending on artificial intelligence is estimated to reach $110 billion in 2024 at a CAGR of 20.1% from 2019 to 2024. Notably, the report mentioned that the main drivers behind the adoption of AI will be delivering a better customer experience and helping employees improve at their jobs. Moreover, the report mentioned that retail and banking are set to spend the most on AI solutions during the forecast period. While the retail industry will focus on improving customer experience through chatbots and recommendation engines, the banking sector will focus on fraud analysis and investigation, among others. Notably, IDC stated that the United States is set to deliver more than half of all the spending on AI during the forecast period.
Disclaimer: Neither Zacks Investment Research, Inc. nor its Information Providers can guarantee the accuracy, completeness, timeliness, or correct sequencing of any of the Information on the Web ...
more