4 Stocks In Focus As Diabetes Sector Grows Amid Pandemic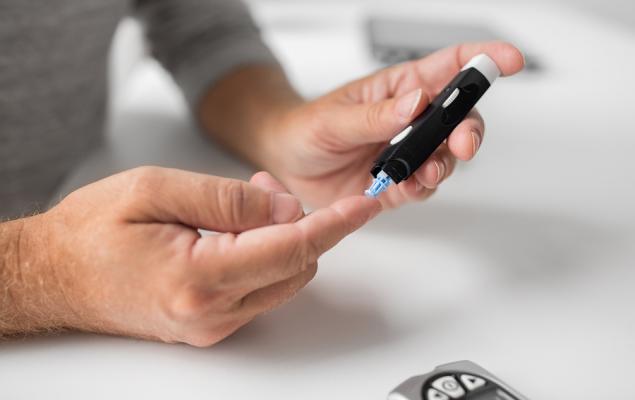 Image: Bigstock
Following a pandemic-battered 2020, market watchers are pinning their hopes on an economic turnaround in 2021. The latest stimulus package of $1.9 trillion signed by the President last week, known as the American Rescue Plan, buoys optimism.
Per a report by Goldman Sachs published on CNN Business, the U.S. economy is expected to rebound sharply in 2021 following the latest economic rescue package. Further, it anticipates that the U.S. economy will grow by 8% by the end of 2021 compared with 2020.
Within MedTech, although the direct impact of this package is yet to be projected, sectors like minimally invasive and robotic surgery, diabetes care and remote patient monitoring are expected to receive a significant boost.
Here we discuss the prospects of the diabetes care market, which has been identified as one of the strategic areas investors are eyeing in MedTech.
Diabetes Market Snapshot
Amid the pandemic-led hullabaloo, the diabetes sector was one of the MedTech sectors that held its ground due to the nature of the disease. Diabetes control is an essential way of preventing any untoward health emergency.
Given the widespread lockdown restrictions, the physical activities of diabetics and their diets (due to limited food supplies) went for a toss. Also, limited access to anti-diabetic medications amid the pandemic was an added concern. Accordingly, demand for diabetes care device grew exponentially during the COVID-19 pandemic.
Per the National Diabetes Statistics Report 2020 by the Centers for Disease Control and Prevention, 34.2 million Americans suffer from diabetes whereas 88 million American adults have prediabetes. The space holds immense potential as this is an area where treatment cannot be deferred. Therefore, investing in companies engaged in diabetes management seems to be a safe bet for now.
With the gradual reopening of the economy and an expanding diabetic population, the companies engaged in providing diabetes care are continuously taking steps to cater to growing customer requirements. A notable company in this regard is Insulet Corporation (PODD Quick Quote PODD - Free Report), which launched the Omnipod DASH Insulin Management System (Omnipod DASH System) in Canada in January this year. The company also confirmed during its fourth-quarter 2020 earnings call in February that it registered a year-over-year improvement in revenues on solid global uptake of the Omnipod. Over the past year, the company's share price has surged 80% compared with the sector's 28.4% rise.
Disclaimer: Neither Zacks Investment Research, Inc. nor its Information Providers can guarantee the accuracy, completeness, timeliness, or correct sequencing of any of the Information on the Web ...
more