4 Restaurant Stocks To Play A Likely Turnaround In 2021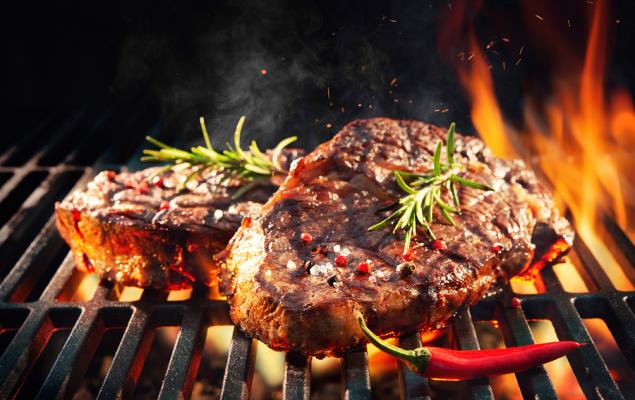 Image: Bigstock
The coronavirus pandemic has rattled the restaurant industry on a global scale. Although restaurant operators have adopted strategies to combat the same, frequent surges in COVID-19 cases are acting as a roadblock.
Due to this, companies are witnessing operating limitations, store re-closures, and further delays in reopening stores. Also, decline in traffic on account of the social-distancing protocols has been hampering business. Dine-in restaurant operators were primarily impacted by the pandemic. Notably, the Zacks Retail – Restaurants industry is currently in the bottom 32% (Zacks Industry Rank #174) out of 255 Zacks industries.
However, with necessary changes in the business model along with streamlining of corporate overheads, the industry on a whole has shown some resilience. This along with the much-awaited coronavirus vaccine, the rollout of which has begun, is likely to aid restaurant operators in 2021.
Nonetheless, it is worth mentioning that the Zacks Retail – Restaurants industry has outperformed the S&P 500 index over the past six months. Notably, the industry has grown 24.5% in the past six months compared with the S&P 500's rally of 20.6%.
Innovation & Digitalization Need of the Hour
Owing to the pandemic, restaurant operators are continuously coming up with new ideas to keep their businesses afloat. This includes expansion of seating capacity at both indoor dining rooms and outdoor seating (which includes an extension of patios, all weather-tents, and igloos) in keeping with social-distancing protocols. To this end, partitions are being installed in dining rooms to safely optimize and expand indoor seating. Also, companies have been opting for heaters and breathable panel set-ups to enhance the outdoor seating area.
In the current scenario, companies are still counting on off-premise business to drive sales. In order to support this model, companies have resorted to menu rationalization, enhanced operating procedures, and made IT upgrades. Also, collaborations with third-party delivery channels like DoorDash, Grubhub, Postmates, and Uber Eats are benefitting.
Disclaimer: Neither Zacks Investment Research, Inc. nor its Information Providers can guarantee the accuracy, completeness, timeliness, or correct sequencing of any of the Information on the Web ...
more