4 Quantum Computing Stocks That Could Be Hottest Bets For 2021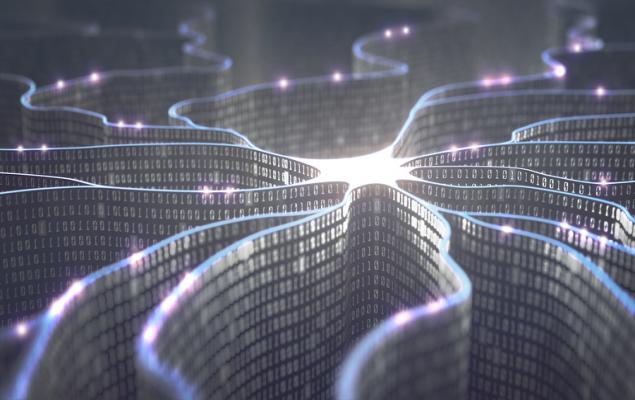 Image: Bigstock
Quantum computing technology can solve critical computational problems across a wide array of services including finance, cloud security, drug discovery, and supply chain and logistics.
Cognitive systems that run on classical computers can find patterns and insights by deciphering large amounts of data. However, in absence of any such recognizable patterns, these systems are not of much use.
This is the reason behind the growing prominence of viable and scalable quantum computers as they can provide solutions to problems wherein recognizable patterns do not exist and address issues beyond current advanced supercomputing capabilities.
Moreover, the coronavirus crisis triggered a need for seamless communications, data transfer, model capability boost, and simulation of complex data is expected to drive the demand for quantum computing consulting solutions.
Prospects Abound
Growth in worldwide spending, with government and academic institutions leading the drive, on quantum computing is estimated to be a key catalyst in 2021 and beyond.
As automation and optimization become mainstream, the utility of quantum computers for material simulation applications to solve complex simultaneous operations and simulate molecules and materials for obtaining accurate output across automotive, chemicals, energy and power, and healthcare industries, is poised to grow.
Per a ResearchAndMarkets.com report, this particular market is expected to hit $64.99 billion by 2030 from $507.1 million in 2019, at a CAGR of 56%.
Further, an Allied Market Research report, indicates that the enterprise quantum computing market worldwide is anticipated to hit $5.85 billion by 2025.
This persuasive opportunity is alluring companies to work in collaboration with quantum physicists to deliver solutions that facilitate the development of fault-tolerant algorithms.
Investors looking to tap the quantum computing boom in 2021 can bet on Baidu (BIDU Quick Quote BIDU - Free Report), Microsoft (MSFT Quick Quote MSFT - Free Report), Tencent Holdings Limited (TCEHY Quick Quote TCEHY - Free Report), and Alphabet (GOOGL Quick Quote GOOGL - Free Report).
Disclaimer: Neither Zacks Investment Research, Inc. nor its Information Providers can guarantee the accuracy, completeness, timeliness, or correct sequencing of any of the Information on the Web ...
more