4 Oil Pipeline Stocks To Combat Coronavirus-Led Industry Weakness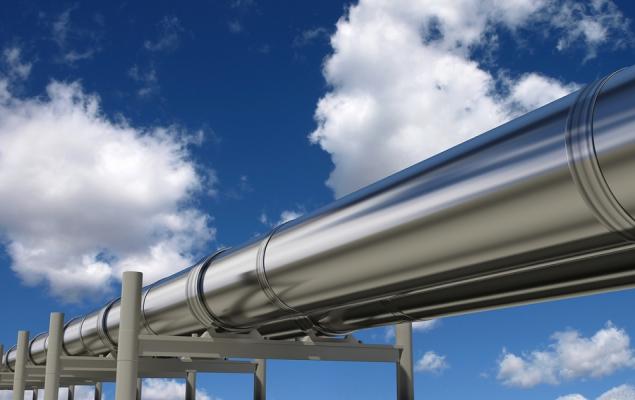 Image: Bigstock
Although the midstream energy business is less exposed to coronavirus-induced oil and gas price volatility, the outlook for the Zacks Oil and Gas - Pipeline MLP industry is still subject to heightened levels of uncertainties. Lower production volumes of the commodities owing to curtailed upstream activities have dented demand for the partnership's midstream assets.
Despite the uncertainties, the pipeline players are better off than upstream and downstream firms since the partnerships are generating stable fee-based revenues from their long-term contracts with shippers. Among the frontrunners in the industry that are trying to survive the challenging business scenario are Enterprise Products Partners L.P. (EPD Quick Quote EPD - Free Report), Energy Transfer LP (ET Quick Quote ET - Free Report), Plains All American Pipeline, L.P. (PAA Quick Quote PAA - Free Report) and NuStar Energy LP (NS Quick Quote NS - Free Report).
About the Industry
The Zacks Oil and Gas - Pipeline MLP industry comprises master limited partnerships (or MLPs) which are primarily engaged in transporting oil, natural gas, refined petroleum products, and natural gas liquids (NGL) to consumers in North America. The services provided by the partnerships entail the gathering and processing of commodities as well.
It is to be noted that MLPs are different from companies as interests in MLPs are considered units (not shares) and unitholders are partners in the business.
What's Shaping the Future of the Oil & Gas Pipeline MLP Industry?
Soft Pipeline Demand: The coronavirus pandemic continues to affect the global fuel demand although vaccines are rolling out at a massive scale. With new waves of the virus sweeping across the world, the outlook for global fuel demand is still uncertain. To sail through the uncertainties, explorers and producers are spending conservatively, which will likely lead to lower production of oil as compared to pre-pandemic levels. This in turn has reduced demand for pipeline and storage assets since the volumes of crude that are now needed to be transported by shippers have reduced considerably, making the outlook for the partnerships' midstream business gloomy.
Disclaimer: Neither Zacks Investment Research, Inc. nor its Information Providers can guarantee the accuracy, completeness, timeliness, or correct sequencing of any of the Information on the Web ...
more