4 High-Growth Tech Stocks To Own For 2021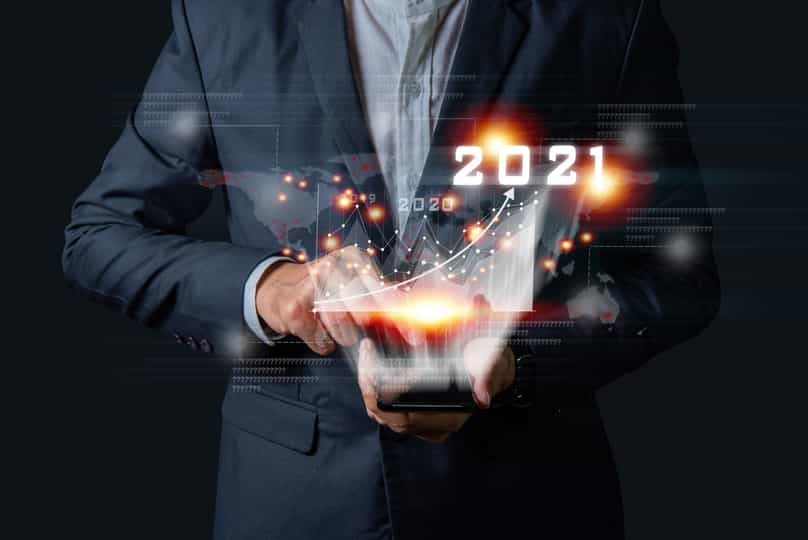 Other than some temporary hiatuses, technology stocks have had a stellar year so far and they are expected to continue to outperform in 2021. Technology companies that have been integral to the ongoing digital transformation have especially witnessed stellar growth in revenues this year thanks to the pandemic-led changes in consumer and business behavior. These companies are involved in improving the shopping experience, providing digital financial services, and connecting people virtually.
It is estimated that the size of the technology sector will reach $5 trillion in 2021, which would represent year-over-year growth of 4.2%. This should bode well for many tech stocks.
Companies like Square, Inc. (SQ - Get Rating), Snap Inc. (SNAP - Get Rating), Sea Limited (SE - Get Rating), and Pinterest, Inc. (PINS - Get Rating) are at the forefront of digital transformation. They are working on emerging areas like e-commerce and virtual reality. There has been a significant spike in their stock prices this year and this trend is expected to continue in 2021.
Square, Inc. (SQ - Get Rating)
SQ develops and markets point-of-sale software globally. Their platform helps users with digital receipts, sales reports, inventory, along with providing analytics and collecting feedback. SQ's stock has gained 232.1% so far this year.
SQ has recently launched two major updates to their services. Square KDS helps users manage their kitchen by providing digital tickets, notifications, and timers. Square Online Checkout allows vendors to receive payments through shareable links without the need for a website.
SQ's trailing-twelve-month revenue grew at a CAGR of 55.1% over the last three years. The company's forward five-year average EBITDA year-over-year growth rate is 51.1%. SQ is expected to witness revenue growth of 387.2% for the current quarter and 37.8% in 2021. The company's EPS is estimated to grow 44.9% in 2021 and at a rate of 38% per annum over the next five years.
Disclaimer: Information is provided 'as-is' and solely for informational purposes, not for trading purposes or advice, and is delayed. To see all exchange delays and terms of use, please ...
more