3 Video Gaming Stocks To Benefit As Coronavirus Cases Surge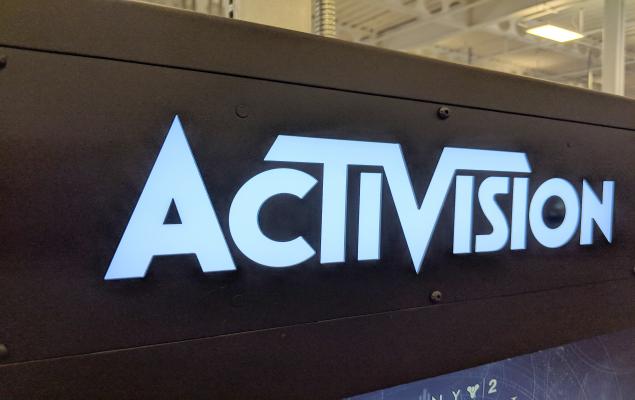 Image: Shutterstock
The United States is witnessing an unprecedented rise in COVID-19 cases across the country. Per the latest data from the Johns Hopkins University, COVID-19 cases have crossed the 12 million mark. As a means to curb this relentless rise, several states across the country like Michigan, California, and Washington have already enforced tight measures, as quoted in a BBC article. This means that people will have to continue to stay at home. Moreover, this development has largely dampened the flurry of promising vaccine news announced recently.
The pandemic has changed the way in which people work or study. Along with that, it has also changed the way in which people resort to entertainment. With movie theatres, restaurants, and other places of entertainment remaining shut for the better part of the year and people confined within their homes, several forms of in-home entertainment have gained popularity. One among these is gaming, which will only gather more steam due to the fresh stay-at-home orders.
Per a press release by the NPD Group in July 2020, 244 million people in the United States engaged in playing video games, reflecting an increase of 32 million from 2018. Moreover, the report also mentioned that the average number of hours spent playing video games each week also shot up. Gamers reported playing video games for 14 hours per week compared to 12 hours per week reported in 2018.
Video games have been a source of constant engagement as players battle it out, trying to beat the toughest game bosses or strategizing to keep rival players at bay. The COVID-19 pandemic has only increased that engagement manifold. Millions have resorted to this form of entertainment as they can remain safe while at the same time enjoy the thrill of engaging in an exciting activity.
Notably, the NPD report also stated that people have resorted to gaming as a way in which they can stay connected with their friends and family. The online multiplayer mode, which has been incorporated in major video games, is a good way to ensure that friends and families can engage together in an activity.
Disclosure: Zacks.com contains statements and statistics that have been obtained from sources believed to be reliable but are not guaranteed as to accuracy or completeness. References to any specific ...
more