3 Top-Rated Value Stocks To Buy In March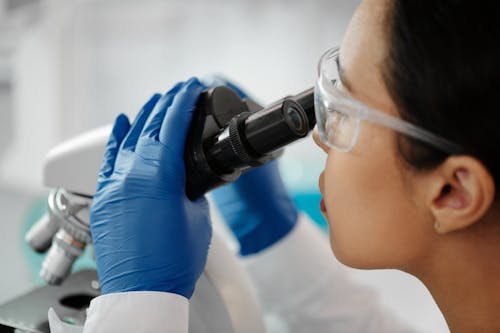 Image Source: Unsplash
Growth stocks have delivered a stellar performance since the stock market retreat in mid-March. In fact, the broader market's skyrocketing rally has been driven primarily by growth stocks in the technology space. However, many analysts fear that the markets may now have entered bubble territory and that that danger has yet to register with investors. If the markets start correcting, they suggest, overpriced growth stocks will witness a major pullback.
We think that to hedge against a major pullback, it could be wise to invest in value stocks that are fundamentally sound and hold the potential to deliver solid returns in the long run. Many investors have already started rotating away from pricey growth stocks and into fundamentally sound bargains. This is evidenced by SPDR Portfolio S&P 500 Value ETF's (SPYV) 6.2% returns year-to-date versus the SPDR Portfolio S&P 500 Growth ETF's (SPYG) 1.4% gains.
CVS Health Corporation (CVS - Get Rating), Gilead Sciences, Inc. (GILD - Get Rating), and Honda Motor Company, Ltd. (HMC - Get Rating) are currently trading below their peers in terms of price/sales and price/earnings. These companies, we believe, have solid business models and are constantly innovating to stay ahead of the game.
CVS Health Corporation (CVS - Get Rating)
CVS delivers integrated healthcare services in the U.S. The company has operations in the retail pharmacy and pharmacy services segments. Its stock has gained 8.9% over the past six months to close yesterday's trading session at $69.64.
CVS recently completed administering its first round of COVID-19 vaccine doses at nursing facilities. The company plans to administer COVID-19 vaccines at more than 80 pharmacy locations in Florida.
In terms of non-GAAP forward price/earnings, CVS is currently trading at 9.4x, 61.5% lower than the industry average 24.58x. In terms of forward price/sales, CVS is trading at 0.33x, 96.66% lower than the industry average 9.90x.
Disclaimer: Information is provided 'as-is' and solely for informational purposes, not for trading purposes or advice, and is delayed. To see all exchange delays and terms of use, please ...
more