3 Stocks Set To Soar From A New Stimulus Deal: Dollar General, Dollar Tree, And McDonald's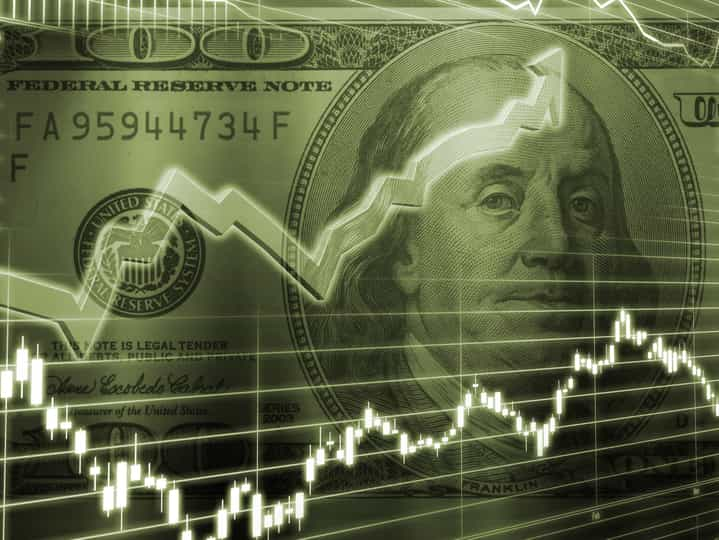 The market finished down Friday, but up for the week as investors await news on a new stimulus deal. It's looking increasingly like a deal with stimulus checks for Americans will get passed soon, which would serve as a growth catalyst for stocks such as Dollar General, Dollar Tree, and McDonald's.
While Wall Street eagerly awaits a new stimulus deal, there was an increase in trading volume Friday morning due to the quarterly quadruple witching event. This is when all stock index futures and options and single equity futures and options expire. Today is also the day when Tesla (TSLA) was added to the S&P 500.
While both events would typically be front and center in normal times, the stimulus showdown in Washington D.C. has taken the front stage. Whether a deal gets done by midnight tonight or not, I do believe a deal will be done in the near-term. That's why I believe investors should consider companies that would directly benefit from a new stimulus deal, such as Dollar General Corporation (DG - Get Rating), Dollar Tree, Inc. (DLTR - Get Rating), and McDonald's Corporation (MCD - Get Rating).
But first, let's take a step back to see how the overall market has been performing, and I will follow that up with more insights on the stocks I mentioned.
9 Simple Strategies to GROW Your Portfolio
Market Commentary
All three major indexes were in the red today. Investors are getting concerned that a stimulus deal still hasn't been agreed upon. Last Friday, Congress was able to buy itself another week to negotiate a rescue package and a broader government spending bill. If a deal doesn't get done by midnight tonight and negotiations continue into next week, a government shutdown could affect the vaccine's continued rollout.
As vaccine optimism has been driving much of the market's recent gains, investors and traders may take notice if there is any type of halt to the vaccine rollout. Even so, the market looks like it will be up for the week as all three indexes hit record highs yesterday. Investors were hopeful for a stimulus deal after positive remarks from both parties and the Food and Drug Administration's advisory panel voting to recommend that Moderna's (MRNA) vaccine be authorized for emergency use.
Disclaimer: Information is provided 'as-is' and solely for informational purposes, not for trading purposes or advice, and is delayed. To see all exchange delays and terms of use, please ...
more