3 Stock Market Crash Survival Tips For 2021
Investors who bought the S&P 500 at rock bottom this year have a whopping 65% gain to show for it. That's a lot for nine months.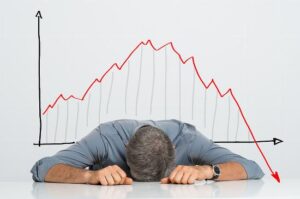 The S&P 500's last 65% gain took about five years, from late 2015 to early 2020. And we know what happened in early 2020…
As COVID-19 and other calamities threaten world economies, some investors fear we might be looking down the barrel of another stock market crash.
This would be a matter of the stock market recovering too fast – which, to be fair, is always the fear when good things happen fast. Sure, vaccines are on the way. But it could be months before they're distributed in certain places.
There is still so much uncertainty about the vaccines and a new presidency that it's unclear where the market will be next summer.
In the event of a market crash, however, we know what to do. The name of the game is to always be prepared.
Amid all the unknowns, there are a few knowns to latch onto. Those can inform us on what stocks we ought to sell and where else to put our money for safety.
Should We Brace for Another Market Crash?
Coronavirus cases are climbing this winter. Though certain stocks, like e-commerce and delivery, could perform well, the economy is still experiencing a very real struggle.
Lockdown measures have resulted in over 100,000 restaurant closures this year. Highly concentrated areas like Los Angeles and New York have not eased up, and it's left many of these social gathering places fighting for their lives.
There's no telling when the next stimulus bill will arrive. But there's a running hunch that our friends in D.C. are more interested in bailing out big banks and other clunky corporations than stimulating consumption.
However, it pays to keep in mind that the stock market rarely, if ever, does precisely what we think makes the most sense.
All of these things could happen and cause the stock market to stage an epic rally.
How could that happen? Well, bad is the new good.