3 Reasons To Avoid Retail Store Stocks
So far as part of the great industries for investment series, we've taken a look at two "green dot" industries that are generally attractive for investment, and two "red dot" industries that are probably best to stay away from:
"Red Dot" Industries
"Green Dot" Industries
In this article, we are going to continue to build out our list of "red dot" industries, usually best avoided when talking about "buy-to-hold" investments.
To that list, we add an industry that pretty much everyone is familiar with: "brick-and-mortar" physical retail stores.
Just like print media, music, video, and countless other industries, the retail selling model has been almost completely upended by the rise of the Internet. Old-school retailers that rely on the store model and remain behind-the-curve with respect to e-commerce are in big trouble. And even if they have embraced e-commerce, expense to build out a presence is high, there are no location advantages as with physical stores, price competition is more intense online, and they face perhaps the most intimidating competitor in business today: Amazon.
While there are some exceptions discussed in the last part, in general the physical retail space is one best avoided when looking for longer-term investments. Here are the reasons why.
Physical Retail Shopping Is Inconvenient for Consumers
By far the biggest advantage of e-commerce over physical shopping for consumers is convenience.
If you think about it, it takes a fair amount of effort for a shopper to buy something at retail. They have to drive or ride to the store, take the time to walk around and find what they are looking for, wait in line to pay for it, and then drive/ride home.
That makes even a short trip up the street time-consuming. And consider the complications. What if there is no parking? What if it is raining, or snowing, or really cold, or windy? What if the person in front of you in line to pay has a lot of stuff? What if the car is low on gas? What if you haven't showered yet today? What if you want to do your shopping late at night after all the day's chores are done?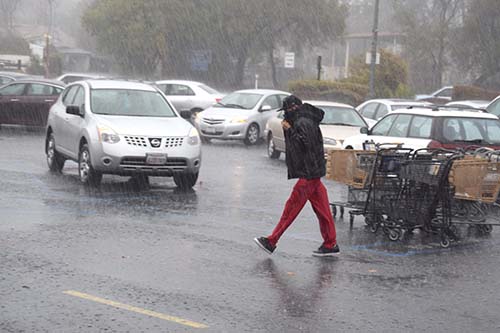 The pain doesn't end there. Physical stores can only carry so much inventory. What if what you went to buy was sold out, or not carried anymore, or not available in your size? Is there anyone reading this who hasn't experienced these pains? It is very common.