3 Marijuana Stock IPOs To Watch In 2021
It's been a year filled with momentum for marijuana stocks, and 2021 is shaping up to be even hotter. You see, some of the hottest marijuana stock IPOs are coming next year, and that's your opportunity to get in on the ground floor of this fast moving – and lucrative – sector.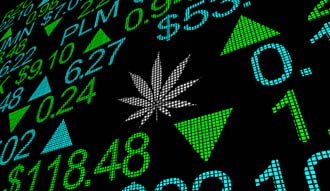 Five more states legalized recreational cannabis in some form, which will generate $9 billion in new sales, according to New Frontier Data.
From Massachusetts to California, cannabis was deemed an essential business, allowing dispensaries to stay open while other businesses were forced to close.
Michigan, which just started recreational sales in December 2019, is on track to generate $1 billion in sales. As a reference point, Colorado, which first started selling adult-use marijuana in 2014, sold $1.6 billion in cannabis in 2019.
And that momentum is carrying into 2021 with even more opportunities to make money, especially in the cannabis IPO market.
But you don't have to fly blind. We're here to help.
There are three cannabis companies we're watching that have announced plans to go public.
Now, the IPOs we are about to share are not recommendations.
These are just the IPOs on our radar, and it's only fair that if the National Institute for Cannabis Investors were to make any of them recommendations, they would go to the paid-up members of the Cannabis Inner Circle.
But we still want you to know about them so you can start to decide if they deserve your hard-earned money.
Let's start with a company that is working on a huge breakthrough…
This Cannabis IPO Is Revolutionizing CBG
Early research on the rare cannabinoid cannabigerol (CBG/CBGA) suggests it can help fight inflammation and treat conditions like Chron's disease and cancer.
Chron's disease affects an estimated 3 million Americans per year, and globally, the market size is expected to reach $4.7 billion by 2025.
Just like the more well-known CBD, CBG is also a non-psychoactive compound.