3 Cybersecurity Stocks Better Than Cisco Right Now
The big Twitter Inc. (NYSE: TWTR) hack over the last week has put cybersecurity back into the limelight, and investors have taken notice. Today, we'll show you how to capitalize on the surge in interest with three of the best cybersecurity stocks.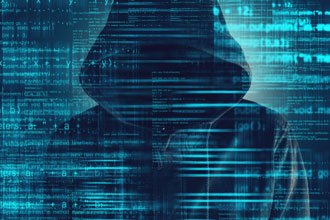 And they don't include the world's biggest network security company in Cisco Systems Inc. (NASDAQ: CSCO). That one is too obvious, and we're here to give you insight into some of the companies flying under the radar.
In case you missed it, hackers broke into Twitter recently and took over some pretty big accounts. The hacked accounts offered to send back twice as much Bitcoin to users who sent them Bitcoin. The hackers had no intention of sending Bitcoin back to anyone, keeping all the cryptocurrency sent to them. The Twitter accounts of Bill Gates, Kanye West, Kim Kardashian West, Warren Buffett, and other well-known blue checkmark celebrities were all affected. Barrack Obama and Joe Biden were also making the double-your-money Bitcoin pitch to unwary Twitter users.
As comical as it seems to have celebrities pitching Bitcoin, it is sobering to think of what could happen if there were bad actors looking to accomplish something far more nefarious than stealing some Bitcoin from unsuspecting users. If hackers can break into celebrity Twitter accounts, what else can they get into?
Turns out, quite a bit. In January, someone hacked Amazon Web Services and came up with a list of people connected to the medical and recreational marijuana industry. According to industry analysts, the hackers got a list of 30,000 individuals linked to the medical and recreational marijuana industry, including patients.
In February, Estée Lauder Cos. Inc. (NYSE: EL) suffered a data hack that led to 440 million records being compromised, including the exposure of internal company e-mails and e-mail addresses.
Marriott International Inc. (NYSE: MAR) was hacked for 5.2 million email addresses and rewards club members' personal information in 2018.
Disclaimer: Read our disclaimer here.