3 Blue Chip Stocks To Buy Heading Into 2021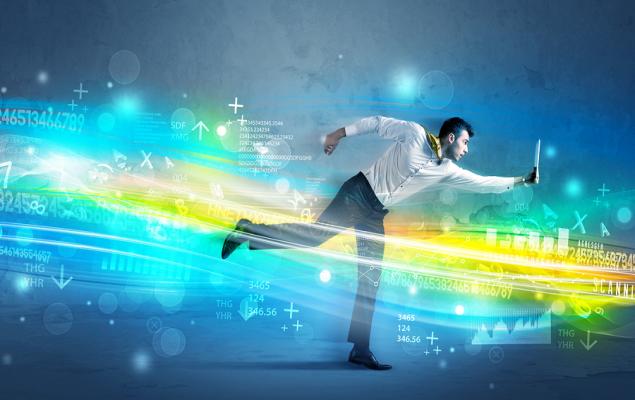 Image: Bigstock
November has been a big month for the market, with the Dow, the S&P 500, and the Nasdaq all hitting new records. In fact, the blue-chip index broke 30,000 for the first time ever on Tuesday and the S&P 500 is now up over 11% this month.
Tuesday's broad-based climb followed what Wall Street viewed as positive news on the transition of power front in Washington, which was only the latest in a slew of market catalysts. The month began with investors diving into stocks when it seemed pretty clear that there will be a divided government in Washington.
Then, vaccine announcements from Pfizer and others shot another jolt of optimism into the market. This news saw Goldman Sachs and other influential names on Wall Street lift their 2021 outlooks. The possibility of a vaccine appears to be even more important as renewed lockdown measures are introduced in parts of the U.S. and Europe, which is set to impact the already-decimated hospitality industry and the wider travel and leisure market.
Despite the devastation in many industries and businesses, the larger S&P 500 earnings picture continues to improve. This is helped along by the fact that big tech stocks and the major retailers are thriving during the social distancing environment. And helping prop up this comeback is our ultra-low interest rate environment that isn't going away anytime soon.
Therefore, investors might want to add stocks as we get closer and closer to 2021. And why not start with some large-cap names that provide exposure to growth industries, pay a dividend, and don't need a vaccine to help them.
Target (TGT - Free Report)
Target wowed Wall Street once again on November 18 as it shines bright during the Amazon (AMZN - Free Report) era. The retailer's Q3 sales surged 21%—its second-straight quarter of over 20% revenue growth, with its in-store comps up 10% and digital comps up a whopping 155%. Consumers have clearly taken to its various same-day offerings. TGT also crushed our EPS estimate by 73% and its margin expanded as well—TGT continues to outshine Walmart (WMT - Free Report) in this category.
Disclaimer: Neither Zacks Investment Research, Inc. nor its Information Providers can guarantee the accuracy, completeness, timeliness, or correct sequencing of any of the Information on the Web ...
more