3 Big-Name Funds That May Cut Dividends
PIMCO has paid a steady 17.4 cents per share monthly dividend since a small increase a year ago.
This year there may be a dividend cut in the cards.
Don't count on the current 10.8% yield.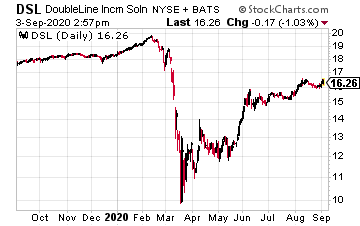 DoubleLine Income Solutions Fund (DSL) is a $1.8 billion market cap fund that invests in international corporate bonds.
Returns for DoubleLine are most at risk if portfolio companies are forced into bankruptcy reorganization by the crisis. Also, lower interest rates will reduce returns on any returned principal that must be reinvested.
The fund has paid a $0.15 monthly dividend since its 2013 IPO. The pandemic may have put that track record at risk.
The 11.1% yield is also at risk.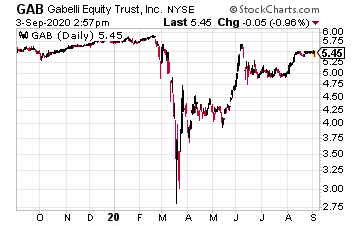 Gabelli Equity Trust (GAB) has a $1.4 billion market cap with 20% leverage to support a $1.7 billion investment portfolio. The investment strategy is to hold a diversified stock portfolio with a goal of long-term capital growth.
The $0.15 per share managed quarterly dividend has been paid since 2013. Historically, a combination of portfolio income and realized capital gains comprised the dividend.
For the last three years, the dividends have been 100% portfolio income.
The challenges companies face due to the effects of the pandemic lockdown may force a reduction in the dividend and current 11.9% yield.
Disclaimer: The information contained in this article is neither an offer nor a recommendation to buy or sell any security, options on equities, or cryptocurrency. Investors Alley Corp. and its ...
more