3 Best Dividend Stocks With Yields All Over 10% Now
Dividend stocks are great to own when market uncertainty is high like it has been with a pandemic raging across the globe. But finding reliable dividend-paying stocks has been no easy feat right now.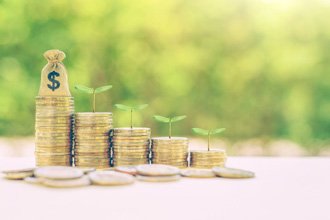 But you don't have to go it alone in your quest for income investments. We've done the research to uncover the companies with the best dividend yields, and most importantly, the balance sheet strong enough to keep paying them.
And high-yield dividend stocks are your best bet for adding income too. You won't find any yield worth trifling with in any of the usual places.
The Fed has told us that rates will not be increased until at least 2023, and unless we see some economic and/or medical miracle soon, any rate increase is likely to be minimal. If we do not get a vaccine sometime this year or next, the economic damage of continued coronavirus spread could push that back even further.
The Great Yield Hunt has been going on since the end of the Great Credit Crisis. The days of retiring and putting all your money in 6% treasuries of 7% FDIC-insured bank CDs have been over for close to two decades. Getting the type of income you need for your dream retirement from your investments requires thinking outside the box.
That's why we've found the best dividends stocks, all with yields over 10%. These aren't offering double-digit yields because their share prices have been hurt, either. These are companies with business models that are throwing off high cash flows.
Here's how to get your slice…
This Tech Dividend Stock Has Growth Potential
Newtek Business Services Corp. (NASDAQ: NEWT) is structured as a business development company (BDC), but it is unlike any other BDC you will see on the market. Newtek owns several businesses that it has controlled for many years. These businesses include payment processing firms, SBA lenders, a technology solutions company that offers Internet hosting and e-commerce, managed IT services, secure private cloud hosting, web design and application development, information technology security solutions, and a company that offers credit and debit card processing services.