2 Reasons Microsoft Stock Could Hit $400 This Year
Microsoft Corp. (NASDAQ: MSFT) is up 11.8% in the last two weeks. Anyone holding shares got a nice pop.
But we're seeing the early tremors of something much bigger ahead. Microsoft stock has a couple of catalysts on the way that could push the stock to $400 by the end of the year.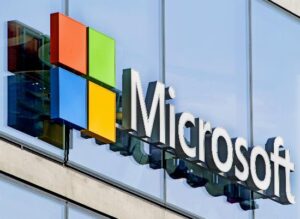 We just watched Microsoft become a cloud computing champion with its popular Azure platform in the last two years. And the company just reported an increase of 50% in Azure sales for Q2 2021.
The company beat Amazon to acquiring the U.S. government's JEDI contract for cloud computing in 2019.
Microsoft finished last year creating the Azure Government Top Secret Cloud for defense workers dealing with top-secret information. It's a sign the company feels confident about its prospects in the legal proceedings.
Here's what could send Microsoft up 40%, 50%, or higher in the next year.
No. 1: Microsoft Will Rule Video Games
Microsoft has long been known as one of the "Big 3" video game companies besides Nintendo and Sony Corp. (NYSE: SONY). The latest Xbox from Microsoft took 34% of the market, while the PlayStation 5 from Sony dominated with 65%.
That won't last.
Along with potentially controlling the cloud gaming market with Azure, the company is laying further plans to expand its cloud gaming market share.
Microsoft recently entered talks with Discord Inc., sparking rumors that it might acquire the video game chat community for $10 billion or more.
Acquiring Discord would be a huge plus for Microsoft's gaming arm since the app would go hand-in-hand with a cloud gaming system, Xbox Game Pass. Right now, many gamers use Discord for its integration with PC gaming services like Steam and Twitch.
Not only that, but Discord serves 140 million users interested in more than just video games.
People can talk by video, voice, and text on the app.
Through the pandemic, people created Discord channels for work chats, tutorials, happy hours, and really anything that involves discussion.
Disclaimer: Any performance results described herein are not based on actual trading of securities but are instead based on a hypothetical trading account which entered and exited the suggested ...
more