10 Best Dividend Stocks To Buy Regardless Of Who Wins The Election
At the Las Vegas MoneyShow, I was part of a lunch panel to discuss the topic of "The Best Stocks to Buy NOW Regardless of Who Wins the Election." The focus was on dividend paying stocks that fit the theme of the discussion. I was one of six panel members which included a few quite famous names from Wall Street and the financial news outlets.
The discussion kicked off with an overall economic forecast from each of the panel members. It was an even split between those predicting an accelerating economy and those who think economic growth will remain slow or even drop into a recession. The consensus became an absence of consensus. I think the fact that six experts were that split on the future path of the economy shows the high level of uncertainty being generated by current government and Federal Reserve policies.
I focus on individual stock analysis, and I start with a base philosophy that you have to own shares to earn dividends and to make money in the stock market. Trying to time the market tends to cause the majority of investors to miss the big upward moves and to actually sell when prices are down. My approach is to own a diversified portfolio of quality, dividend-paying stocks and to add shares to boost my dividend income stream when share prices drop. What I found to be of more interest while participating on the panel were the stock picks from each expert. Here is a stock or two from each panel member and the stock recommendations I discussed.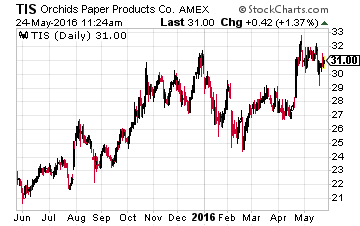 John Dobosz, Deputy Editor, Forbes Media:
John's most interesting stock was Orchids Paper Products Company (NYSE: TIS). This small-cap company is in the recession proof business of manufacturing consumer tissue products such as paper towels, bathroom tissue, and paper napkins. The stock currently yields 4.7%.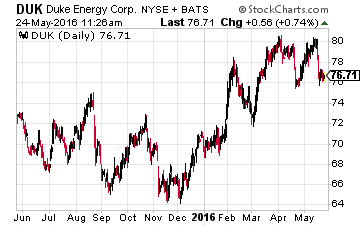 Mike Larson, Editor, Weiss Research, Inc.
Mike was the most vocal that the economy is headed for a recession. His stocks picks were consumer staples like Duke Energy (NYSE: DUK), yielding 4.3% and Kimberly Clark Corp (NYSE: KMB), with a 2.9% yield.
Disclosure: There are currently over twenty of these stocks to choose from in my more