Your Retirement Plan Will Likely Run Out Of Money Before You Run Out Of Life
I recently ran across a special retirement report that included some shocking data. The report used historical investment results to help retirees project how long their savings will last. Of course, the hope is that your retirement savings last for the full length of your retirement. The scary news is that by using traditional investment strategies, that goal is less than 100% attainable.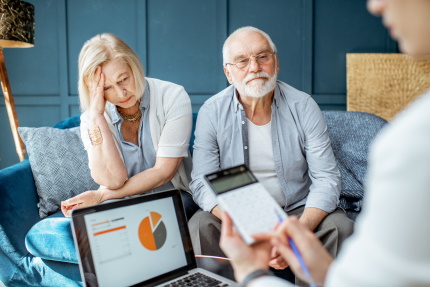 I have regular contact with hundreds of savers, investors, and retirees who are part of my Dividend Hunter group. It keeps me constantly aware of the challenges we face in retirement, especially if someone retires with a lump sum of capital and has to make sure that money covers expenses and lasts for the rest of their life.
The traditional approach involves investing in a 60/40 mix of stock and bond ETFs. Financial advisors would tell their clients that they could withdraw 4% to 5% per year, adjusting for inflation, and the odds were their retirement assets would last. The 4% to 5% was viewed as a "safe" withdrawal rate that would keep going for up to 30 years.
However, in the current investment climate, retirees face many challenges with the traditional retirement approach, including:
Originally, the 30-year number was picked for planning because, at that time, very few retirees lived that long after leaving the workforce.
Meager interest rates mean that you cannot count on safe and secure income from the bond portion of a portfolio. Investment-grade bond ETFs currently yield about 3%, falling short of the targeted withdrawal rates. The safest U.S. Treasury securities pay less than one percent.
Historical stock market results show that investing now in the broader stock market indicates a 50-50 chance that you could run out of money in as few as 22 years.
This table from the above-linked report shows the success rate when drawing 5% per year, adjusted for inflation, based on the stock market P/E ratio in effect when withdrawals for retirement started.
Disclaimer: The information contained in this article is neither an offer nor a recommendation to buy or sell any security, options on equities, or cryptocurrency. Investors Alley Corp. and its ...
more