These High-Dividend Stocks Are Must Owns After The Tech Sell-Off
The tech sell-off dragged down all major stock indexes over the last week. The Nasdaq dipped into correction territory on Tuesday.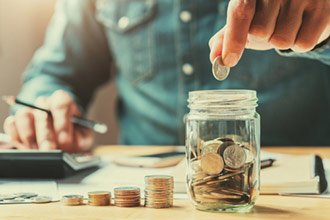 That came as a sudden reminder that we are not out of the economic crisis caused by the coronavirus, and the run-up since March has happened in spite of the negative news. Investors might be tempted to buy the dip, but the risks are far from over. That's why adding high-dividend stocks to your portfolio right now can give you some much-needed stability and income as volatility rises through the fall.
Dividend stocks are usually less volatile than popular tech stocks. When the popularity fades, those stocks can turn gains into losses pretty fast. Trying to buy them now could be like trying to catch a falling knife.
That's especially true considering the upcoming election will add more uncertainty to markets, and flu season could bring another wave of coronavirus cases.
But once a dividend is paid, it stays in your account no matter what the markets do in the short term.
That's why owning the best dividend stocks can add some much-needed comfort in times like these…
Let This REIT Pad Your Portfolio
Dividend Yield: 10%
Blackstone Mortgage Trust Inc. (NYSE: BXMT) is an excellent example of a strong dividend stock with the potential for high total returns. Blackstone Mortgage Trust is a real estate finance company that originates senior loans collateralized by commercial properties in North America, Europe, and Australia. It is structured as a REIT, so almost all the cash it generates is paid out to investors through a dividend.
Blackstone Mortgage has an advantage over many of its competitors in the highly competitive commercial lending marketplace. Its parent company, Blackstone Group Inc. (NYSE: BX), is one of the largest owners of commercial property in the world. It knows the markets as buyers and sellers and share that knowledge with the Blackstone Mortgage Trust managers.