The State Of The Nation's Housing In 2020
The most recent edition of the annual State of the Nation's Housing report, compiled by the Harvard Joint Center for Housing Studies, examines how the events of 2020 accelerated longstanding trends in the nation's housing and exacerbated existing inequalities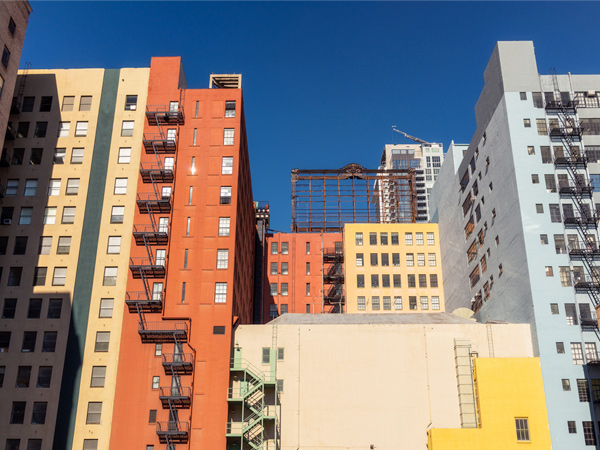 . Credit: georgeclerk/istockphoto.com
For more than 30 years, the Joint Center for Housing Studies of Harvard University (JCHS) has compiled an annual State of the Nation's Housing report that reviews present housing conditions in the United States and analyzes long-term trends. The report's latest edition reveals how the events of a tumultuous year have shifted and, in some cases, amplified existing realities concerning how people in the nation are housed. On November 19, 2020, JCHS held a virtual symposium to explore some of the details and implications of the report's findings. Moderated by Wall Street Journal reporter Nicole Friedman, speakers included Atlanta mayor Keisha Lance Bottoms; Toby Bozzuto, president and chief executive officer of The Bozzuto Group; Chris Herbert, managing director of JCHS; and Marietta Rodriguez, president and chief executive officer of NeighborWorks America.

Major Events in 2020 and Their Impact on Housing
This year's report finds that many longstanding features of housing in the U.S. have not fundamentally changed, with major events such as extreme weather conditions and the coronavirus pandemic accelerating existing trends and exacerbating existing inequalities. Renter cost burdens, which were already high as the year began, continued their upward trend, impacting renters higher on the income scale as earnings failed to keep pace with rising rents. As in previous years, more than four-fifths of households earning less than $25,000 were at least moderately cost burdened. The report found that the pandemic has worsened this situation; more than half of the nation's lowest-income earners have lost wages since the pandemic began, and approximately 20 percent of all renters have fallen behind on their rental payments.
Note: Guidance documents, except when based on statutory or regulatory authority or law, do not have the force and effect of law and are not meant to bind the public in any way. Guidance documents ...
more