Start Spreadin' The News – Is This 6% Yield Leaving Today?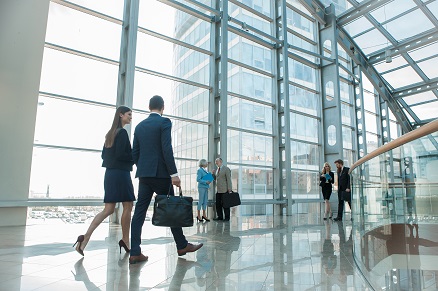 In a time where businesses large and small are giving up their office spaces, you might think a company that boasts it's "New York City's largest owner of office real estate" would be in a world of trouble.
If that's the case, SL Green Realty (NYSE: SLG) is certainly not acting like it.
The real estate investment trust (REIT) not only raised its dividend in December by 3% to $3.64 per share annually (SL Green pays $0.30 per share monthly) but also paid a $1.70 per share special dividend.
Additionally, it added $500 million to its stock buyback program, increasing it to $3.5 billion.
So is SL Green one of Gotham's elite, or is it posturing like a poser waiting in line to get into one of New York's hottest clubs?
Let's get beyond the velvet rope and find out…
SL Green holds interests in 93 Manhattan buildings totaling 40.6 million square feet.
These days, it seems as if tumbleweeds are blowing through the concrete canyons of New York. Yet SL Green expects same-store net operating income to decline by only 1.5% to 2.5%.
Wall Street forecasts funds from operations (FFO), the measure of cash flow used by REITs, to drop to $508 million in 2020 from $605 million in 2019.
However, last month, management guided to $7.10 per share in FFO on 79 million shares outstanding for 2020, which equals $561 million.
In 2021, management's guidance is FFO of $6.30 to $6.70 per share on 70.6 million shares outstanding. That comes out to $459 million in FFO.
In 2019, SL Green paid out $306 million in dividends for a payout ratio of 51%. The payout ratio will likely stay the same for 2020.
In 2021, I estimate that SL Green will pay out about $277 million in dividends as the share count is reduced. If management's guidance is accurate, the payout ratio will be about 60%, which still leaves plenty of room to pay and raise the dividend.
The payout ratio is the percentage of cash flow that is paid out in dividends.
Disclaimer: Nothing published by Wealthy Retirement should be considered personalized investment advice. Although our employees may answer your general customer service questions, they are not ...
more