One Of The Best REITs In 2020 Is A Thriving In The New Economy
Real estate investments have been one of the biggest victims of the pandemic. With the unemployment rate over 11%, renters are struggling to pay rent and others are fleeing high-priced living in major cities.
But one real estate market is thriving: timber. And the easiest way to get a cut of this booming sector is our best REIT to buy today.
You see, demand for timber is closely tied to home building and renovations. And these segments got an unexpected boost amid the pandemic.
People were suddenly stuck at home, bored, and spending less money on the usual entertainment. They began building and fixing things around the house instead. They put in new bathrooms. They added decks to their houses.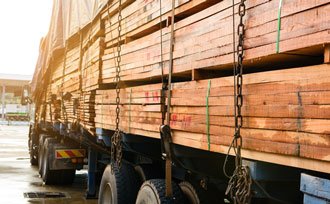 Governments deemed The Home Depot Inc. (NYSE: HD) and Lowe's Companies Inc. (NYSE: LOW) as essential businesses. They remained open through the pandemic.
As the pandemic progressed, we saw something else happen. The U.S. dollar was strong and mortgage rates were falling.
Demand for homes skyrocketed as apartment dwellers decided that living close to other people in a pandemic was not a fantastic idea.
Some big-city dwellers decided that if you can work from home in a big city, you can work from home in a smaller town with fewer people.
New home demand is now surging – May was the best month for homebuilders in more than a decade – and home builders say a shortage of existing homes is also a driving factor.
The DIY home project market and new home demand have caused a massive increase in lumber demand.
Lumber futures have soared, with prices more than doubling off the March lows.
I have said before that timber REITs, which own lumber yards and land for cutting trees, are smart business. They can reduce their acreage during recessions and expand during strong economic times. They also benefit when the dollar is weaker and lumber prices go higher. With the U.S. dollar index at a two-year low, timber REITs are on fire.