3 Top Stocks From The Rebounding Real Estate Operations Industry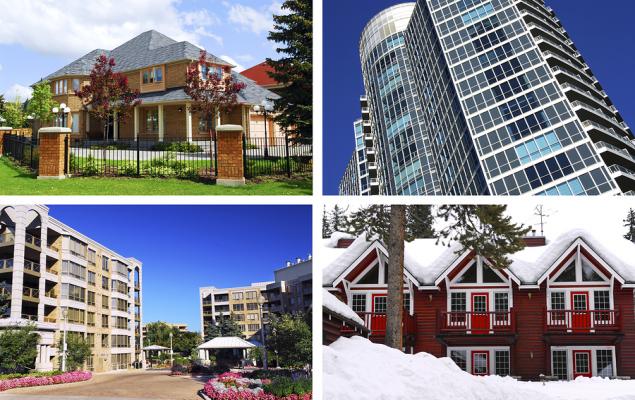 Image: Bigstock
Despite the market mayhem in the recent quarters, the coronavirus pandemic has accelerated certain trends and created opportunities for growth of the Zacks Real Estate Operations industry. Further, the rising tendency of outsourcing of real estate needs by companies is opening up scopes, while technological investments are creating a competitive edge. Additionally, leasing and property sales volumes are likely to pick up amid hopes of a vaccine and as the uncertainty recedes, making FirstService Corporation (FSV Quick Quote FSV - Free Report), Redfin Corporation (RDFN Quick Quote RDFN - Free Report), and eXp World Holdings, Inc. (EXPI Quick Quote EXPI - Free Report) enriching industry picks.
However, growth of some of the constituent members of this industry might be challenging in the days to come amid the prevailing health crisis and the macroeconomic turbulence.
About the Industry
The Zacks Real Estate Operations industry comprises companies that provide leasing, property management, investment management, valuation, development services, facilities management, project management, transaction and consulting services, among others. Nonetheless, real estate investment trusts or REITs are excluded from this group.
Economic trends, government policies, as well as the global and regional real estate markets determine this industry's performance. Economic activity, employment growth, interest-rate levels, cost and availability of credit, tax and regulatory policies, as well as the geopolitical environment, are the key factors shaping up the global real estate market's fate.
What's Shaping Future of the Real Estate - Operations Industry?
COVID-19 pandemic accelerating trends and creating opportunities: While the pandemic has weighed significantly on a number of segments of this industry, it is also accelerating a number of trends that were present before the onset of the pandemic, as well as compelling businesses to transform. In fact, though the higher-margin property leasing and sales businesses continued to being affected, global industrial leasing activity backed by e-retailing as well as project management activities for occupier clients have been hogging the limelight, proving their resilience amid the pandemic. A number of workplace trends that were present prior to the pandemic, like experiential workspaces, outsourced real estate functions, along with a greater-than-before focus on employee well-being have indeed gained prominence, creating opportunities for the constituents of the commercial real estate industry to bank upon.
Disclaimer: Neither Zacks Investment Research, Inc. nor its Information Providers can guarantee the accuracy, completeness, timeliness, or correct sequencing of any of the Information on the Web ...
more