3 Retail REIT Stocks Set To Escape Pandemic-Led Industry Weakness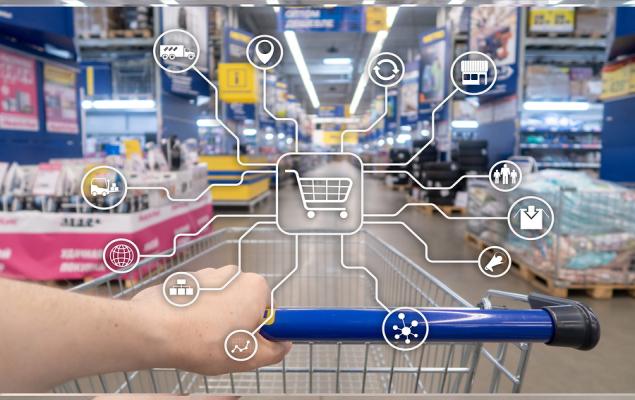 Image: Bigstock
Store closures, retailers' bankruptcy filings, and higher e-commerce adoption, which have been further intensified by the pandemic, will continue to affect the cash flows of Zacks REIT and Equity Trust - Retail constituents in the days to come.
Nevertheless, the vaccination drive and stimulus package raise hopes for this industry. Moreover, with a focus on tenants from the essential retail and e-commerce resistant sectors, adaptive reuse capabilities and opportunities emanating from consolidations, Simon Property Group (SPG Quick Quote SPG - Free Report), Agree Realty Corp. (ADC Quick Quote ADC - Free Report), and Urstadt Biddle Properties (UBA Quick Quote UBA - Free Report) are likely to benefit.
About the Industry
The Zacks REIT and Equity Trust - Retail industry represents a group of REITs that are engaged in owning, developing, managing, and renting space in a variety of retail real estates. Among these retail real estate assets are regional malls, outlet centers, grocery-anchored shopping centers as well as power centers which include big-box retailers. Furthermore, net lease REITs enjoy the ownership of freestanding properties, wherein both rent and the majority of operating expenses for the properties are borne by tenants.
What's Shaping the Future of the REIT and Equity Trust - Retail Industry?
Store Closures, Retailer Bankruptcies Hurting Demand: Over the past few years, traffic at retail real estate have suffered with e-commerce capturing market share from the brick-and-mortar stores. This situation has been aggravated by social-distancing measures and higher e-commerce adoption due to the pandemic. Moreover, shifting business strategies of retailers to building up an online presence and shuttering of stores at unprofitable physical locations have been resulting in several store closures. Also, retailers unable to cope with competition have been filing for bankruptcies. These trends have considerably curtailed demand for the retail real estate space and raised concerns over cash flows of physical stores and landlords. Any respite in the foreseeable future is also unlikely with business restructuring to stay afloat, store closures, and bankruptcies. Structurally weakening categories appear incapable of battling out pandemic blues. Therefore, an upward pressure may be created on vacancy rates that in turn would lead to downward pressure on rents.
Downward Pressure on Rents and Collection Woes to Prevail: The current business model and economics will no longer be able to support the pre-pandemic rent levels for a number of businesses. In fact, amid high vacancy, lease transactions in the near term will likely reflect pressure on leasing spreads and concessions. Further, rent collection and deferral issues are likely to be still pronounced for landlords having exposure to non-essential retail tenants, at least in the near term. Malls and urban-core retail assets have been battered the most with occupancy declines and rent slides. As such, rent negotiations and lease restructuring pertaining to COVID-19 will prevail in the near term.
Disclaimer: Neither Zacks Investment Research, Inc. nor its Information Providers can guarantee the accuracy, completeness, timeliness, or correct sequencing of any of the Information on the Web ...
more