Propane Supplies Fly Off Store Shelves As COVID Drives Outdoor Dining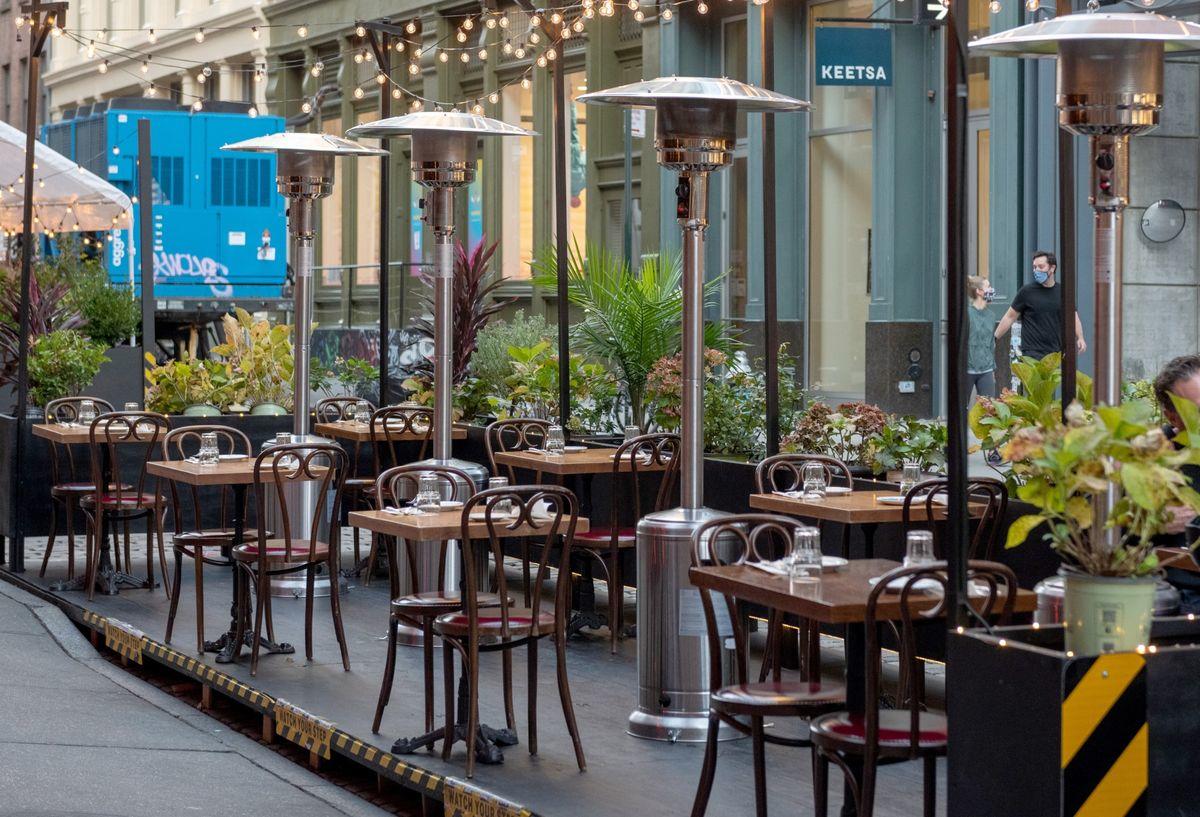 Roger Perreault, UGI executive vice-president, said they've been buying new steel tanks to keep up with massive demand:
"We have been investing significantly in additional cylinders to bring into the market," Perreault said.
A local hardware store, called Strosniders Hardware, in the Maryland suburbs of Washington, said all restaurants within a square mile of the store are using outdoor patio heaters.
"All the restaurants around here are using outdoor patio heaters. There's probably 300-400 restaurants within a square mile of that store," said Strosniders Hardware's owner Bill Hart.
Internet searches for "propane heater" have erupted over the last three months as Old Man Winter is set to reappear in early December.
(Click on image to enlarge)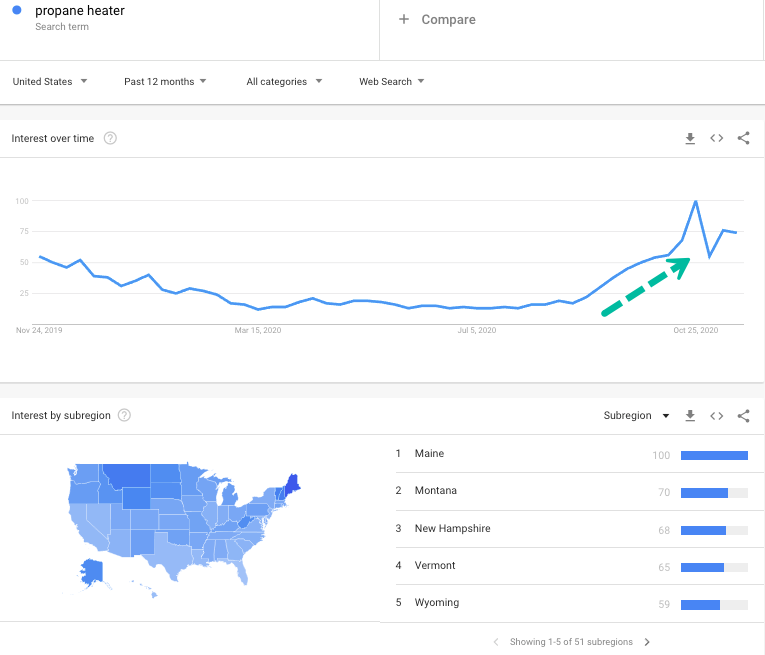 We assume all those propane salesmen are hitting record numbers this year.
Disclaimer: Copyright ©2009-2020 ZeroHedge.com/ABC Media, LTD; All Rights Reserved. Zero Hedge is intended for Mature Audiences. Familiarize yourself with our legal and use policies every time ...
more