Private Nonfarm Payroll Employment In April
ADP private nonfarm change at 742K below consensus of 800K (Bloomberg).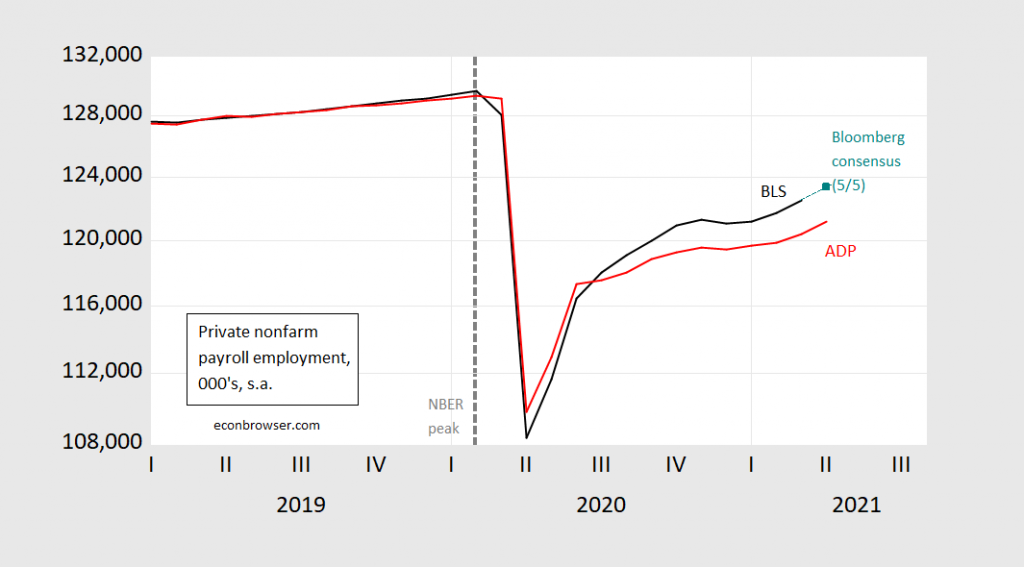 Figure 1: Private nonfarm payroll employment from BLS October release (black), Bloomberg consensus for April as of 5/5 (teal square), ADP November release (red), all on log scale. Source: BLS, ADP via FRED, Bloomberg, and author's calculations.