Pre-Benchmarking Manufacturing Employment In MI, PA, And WI
The pre-benchmarked establishment survey suggests declining employment in key industrial states of Michigan, Pennsylvania, and Wisconsin. Using the methodology I used to inferring the national establishment survey, can we anticipate the revision to manufacturing in these states?
First, here's the establishment series (seasonally adjusted), and Quarterly Census of Employment and Wages (not seasonally adjusted).
(Click on image to enlarge)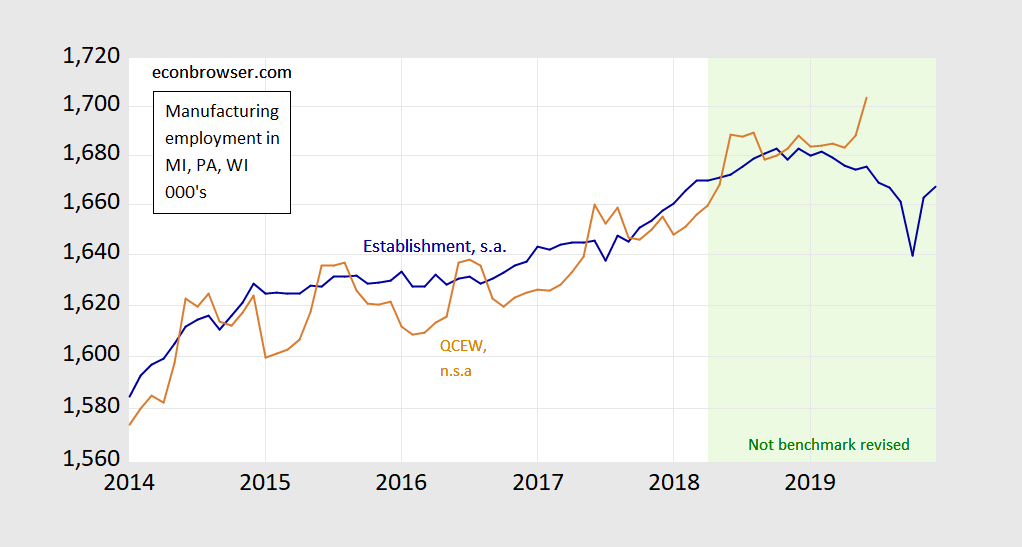 I seasonally adjusted the QCEW series using Census X-12 over the 2010-2019M06 period, with log transform. The truncated sample is used because using the sample back to 2001 leads to substantial overprediction in the years 2015-16.
I then estimate a log-log specification 2010M01-2018M03 (when the last benchmark date is) and fit-out to 2019M06 (last available QCEW data).
(Click on image to enlarge)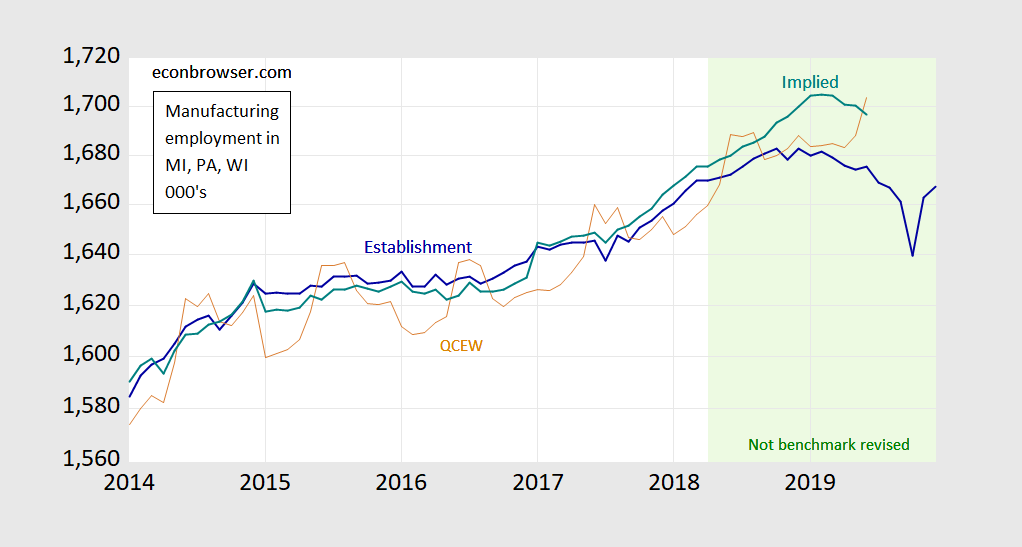 The implied level for 2019M06 is 21,600 more jobs, 1.3% higher than current BLS estimates. However, the trajectory since 2019M03 is downward, as it is for the pre-revision BLS series (downward since 2019M02).