Peter Drucker On Building Trust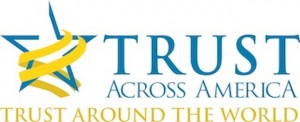 What can we learn about trust from the great leaders, teachers, writers and philosophers?
JUST ABOUT EVERYTHING
This week we turn our attention to the words of Peter Drucker, an author, educator and management consultant who was hailed by Business Week as the "man who invented management." This article pulls together twenty of his most inspiring quotes. Regardless of your role in life- a parent, teacher, business, religious or military leader, the following contain many messages about character, competence and consistency, the key ingredients for building trust.