Why Trading Options Is Better Than Futures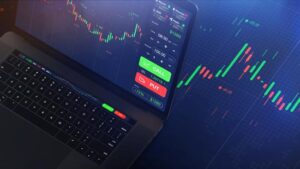 For many individual investors, options and futures are exotic instruments. This is far from the case, once you learn the difference between the two.
The truth is that with a widespread availability of brokers catering to individuals, buying an option or a futures contract can be just as easy as buying a stock.
Still, there are many reasons why trading options is better for most of us than futures. And we will cover those today.
It all has to do with the specific types of leverage you can enjoy in futures and options trading. A small amount of money can "control" the underlying asset and allow you to profit by almost the same dollar amount as buying the underlying asset.
The same dollar profit on a smaller initial outlay means a large percentage gain. Of course, leverage works both ways, so a little extra education is important.
The Difference Between Options and Futures
With leverage being the main benefit, there are important differences between options and futures. Perhaps the biggest difference is the amount of money required to play.
Options can be had for pennies on the dollar, and that means the total price for an options contract that controls 100 shares of the underlying stock can be less than $100.
Futures are typically a lot more expensive, although the introduction of e-mini contracts two decades ago brought down the cost. The e-mini S&P 500 futures contract, for example, costs $50 times the value of the S&P 500 Index.
At recent prices, that would mean one e-mini contract costs 3,870.29 * $50 = $193,514.50. For reference, the full-size S&P 500 contract would cost five times that. It is no wonder that the full-size contract has fallen in popularity.
As you can guess, such a price is out of reach for most investors, but most trading is done on margin. Investors need only put up a small amount of money, perhaps $500, to buy, as long as their account has a minimum value in case the trade goes the wrong way.
Disclaimer: Any performance results described herein are not based on actual trading of securities but are instead based on a hypothetical trading account which entered and exited the suggested ...
more