When To Hedge With Puts Versus Collars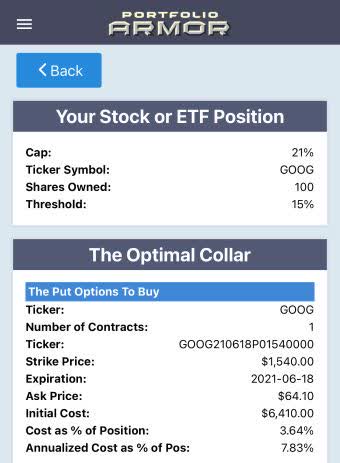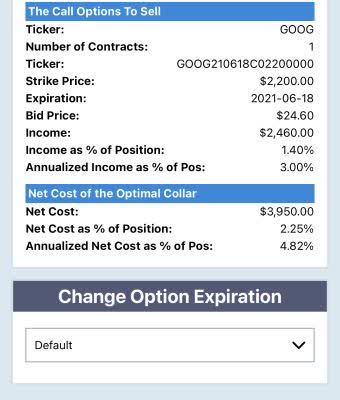 The hedging cost there was 2.25% of position value.
The Puts Win Out In This Case
Recall our potential return estimate for GOOG over the next 6 months was 21%. To get the net potential return for the put position, we first multiply that 21% by our put preference factor, 1.8 to get 37.8%. Then we subtract the hedging cost: 37.8% - 4.4% = 33.4%.
For the collared position, we just subtract the hedging cost from the potential return estimate, so 21% - 2.5% = 18.5%. Since 33.4% > 18.5%, our portfolio construction algorithm would hedge GOOG with optimal puts in this case.
Wrapping Up
The GOOG example here was pretty clear-cut, but there are cases where it's harder to guess which hedge makes more sense, for example when the hedging cost is negative. We may explore that in a future post.