What Is A 1-2-3 Chart Pattern?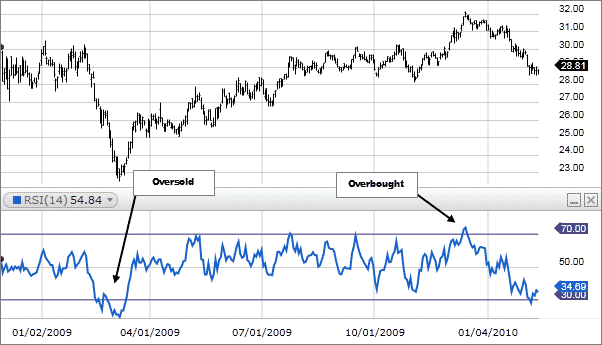 BABA Example Trade
I like Alibaba (BABA) and trade it quite often. Imagine that we began looking at the price action on Dec. 24, 2020. This is our A point for the 1-2-3 chart pattern, and the closing price was $222. Take note of the RSI on Dec. 24. It is 12.7, indicating that our stock is oversold and poised to rally. On Dec. 30, 2020, we see our B point and on Jan. 7, 2021 as well.
Then on Jan. 14, we see BABA close at $242.98 and it has reached above the B line ($238.39). Here is our buy trigger on Jan. 14, and the RSI is about 58. It's a little higher than we might like, but it tells us that BABA is not oversold and it still has room to rise.
Our strategy is indicating a trade trigger based on the stock rallying higher, great. So, what to trade? I am a big fan of defined risk trades and the put credit spread (PCS) is among my favorites.
Bull Put Spread Trade Setup
Date executed: Jan. 14, 2021.
Sell 1 put option, expiration Feb. 19, 2021 (36 DTE), strike $205.
Buy 1 put option, expiration Feb. 19, 2021 (36 DTE), strike $200.
Premium: $155.
Capital At Risk: $345.
Let's fast forward to Feb. 12, 2021, one week prior to expiration. I don't like to hold winning trades into expiration week because gamma can quickly wipe out all your gains very quickly. In our example case, BABA is trading at $267.77 on Feb. 12. This serves as a nice profit for us.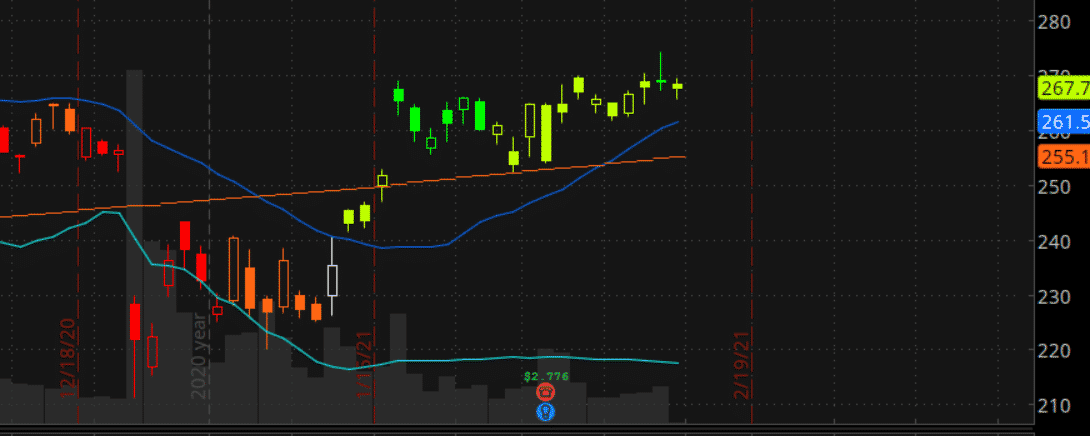 We had to put up a $345 margin, and we received $155 premium to open the trade. Depending on your account size, you could have traded 5-7 spreads easily, as each spread only had a $345 buying power reduction in your account. So, how did we do? Well, we made $119.90 and we had a buying power reduction of $345, so our profit is 34.75% ($119.90 / $345.00).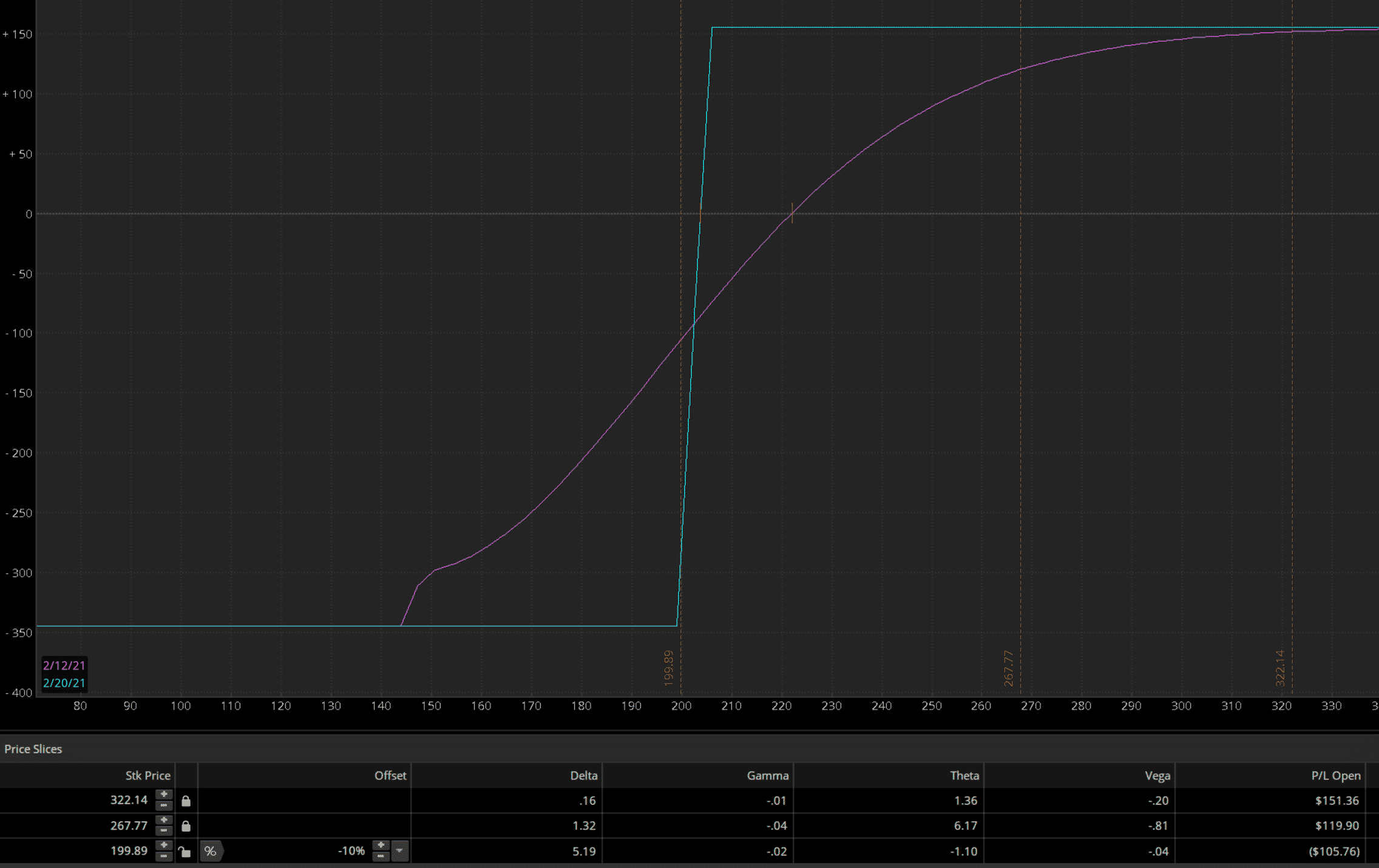 Disclaimer: The information above is for educational purposes only and should not be treated as investment advice. The strategy presented would not be suitable for investors who are ...
more