The Best Options Trade For February Earnings Season
Last month, Money Morning Quantitative Specialist Chris Johnson showed his readers a trade in a telecom about to take full advantage of the 5G revolution.
It looks even better now, and he doesn't want you to miss out. That's why it's our best options trade on February earnings reports.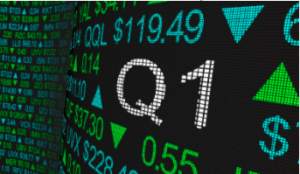 With earnings expected to be released in less than two weeks, Chris thinks that this stock will be cleared for a rally lasting for months, with an upside potential of 25%. But with the right options strategy, we can increase potential profits while limiting overall risk.
This company provides telecommunications solutions to a variety of network providers, from 5G connectivity to fiber optics and cloud computing. If you think the world of work will be forever changed as more people work from home, then this is one of the companies that will make that possible.
Not only that but as more of our lives happen remotely, from controlling a smart home to making sure power delivery and transportation routing is as efficient as possible, we need reliable solutions that are fast. This does not mean "a quick download of a movie" fast, but rather real-time control of things happening a long-distance away. Any time delays between remote commands and, say, a robot performing surgery are absolutely unacceptable. That is why 5G is so critical.
The 5G, or fifth generation, communication network promises expanded bandwidth, faster upload and download times, and near-immediate control for all types of remote needs, including autonomous cars, drones, and even traffic control.
The company at the center of our trade isn't just a leader in 5G; it's actually going far beyond it.
That's making it one of the hottest stocks to trade today.
And with Chris's options strategy, you can turn a 25% jump in share price into a 50% gain with a fraction of the upfront cost…
Disclaimer: Any performance results described herein are not based on actual trading of securities but are instead based on a hypothetical trading account which entered and exited the suggested ...
more