Tesla: "Elon Musk Ought To Be Afraid"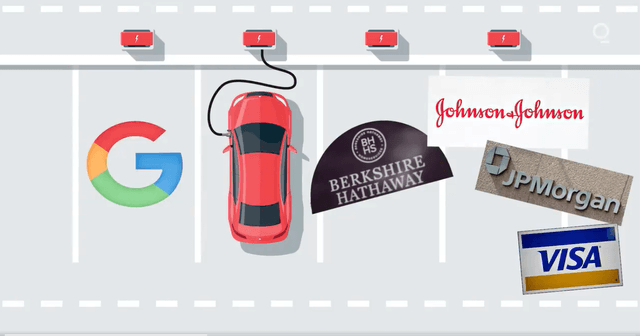 Graphic illustrating what Tesla's (TSLA) weighting would be in the S&P 500: between that of Google parent Alphabet (GOOG), (GOOGL) and Berkshire Hathaway (BRK-B), (BRK-A). Image via Bloomberg Quicktake.

Who's Afraid Of An Apple Car?
Bloomberg technology columnist Tim Culpan thinks Elon Musk should be.
In his column linked in the tweet above, Culpan argues Apple (AAPL) CEO Tim Cook's ability in delivering iPhones at scale bodes ill for Tesla.

Opinions Differ On This
One counterpoint to Culpan was that Apple doesn't manufacture much.
Shaan Sekhon overstates the case a bit there. Apple does manufacture some laptops in the U.S., but he's right that the bulk of Apple products are manufactured by Taiwanese contractor Foxconn. In contrast, Tesla is building its own "gigafactories".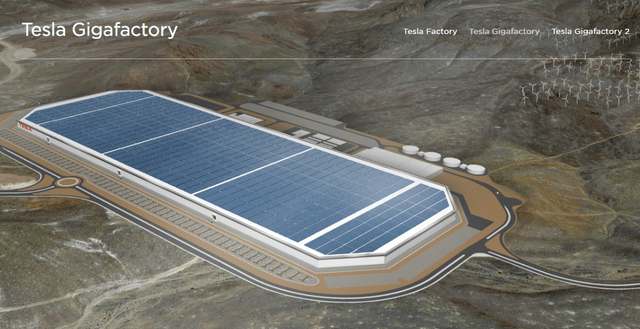 Image via Tesla.
Another counterpoint is that Apple wouldn't be the first FAANG company to enter the auto space. Google started working on a self-driving car several years ago, and it hasn't quite made a dent in the universe yet.

Our Take On Tesla
Our system ranks securities by analyzing their total returns and options market sentiment. Based on that, it's been bullish on Tesla for most of this year. For example, Tesla was our 8th ranked name on June 4th of this year.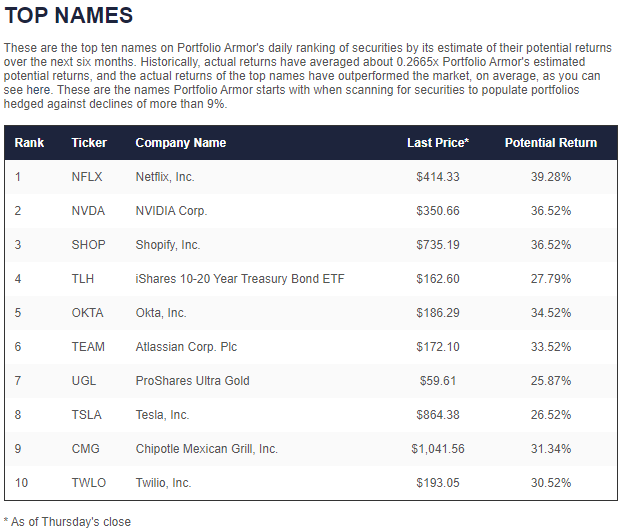 Our top names on June 4th, 2020.
Tesla was up more than 246% over the next six months, but we're still bullish on it.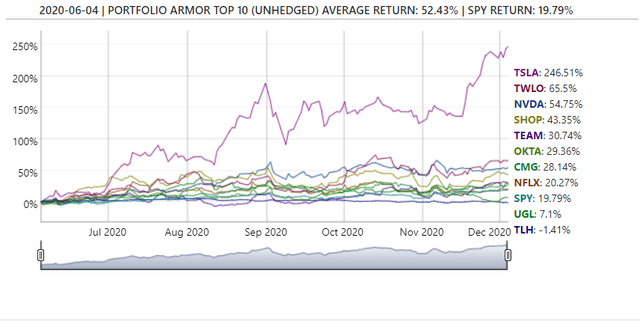 As of December 24th, Tesla was our 12th-ranked name.

In Case We're Wrong About Tesla Now
In case we're wrong about Tesla now, and Tim Culpan is right that Apple is going to eat its lunch, here are a couple of ways Tesla shareholders can stay long while strictly limiting their risk. For these examples, we'll assume you have 100 shares of Tesla and are willing to risk a drawdown of up to 30%, but not one larger than that.