Tesla Crashes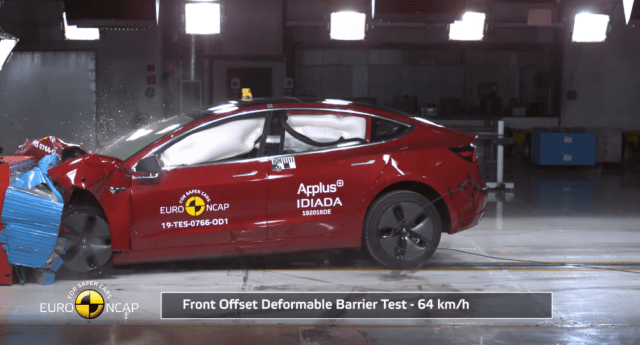 Image via Tesla.
Did S&P 500 Inclusion Work Against Tesla?
In our last post (Tesla: Navigating The Risk Cluster), we mentioned Lilly Francus's theory the S&P 500 adding Tesla (TSLA) to the index would stabilize Tesla.
We didn't catch it at the time, but our friends at Squeeze Metrics offered an opposite prediction last December.
Our system, which estimates returns over the next six months, was bullish on Tesla as of Friday's close. Time will tell if it's right, or if Squeeze Metrics is right that no further returns are possible for Tesla as an S&P component. But we remember what happened with Tesla last year. The same gauge of options market sentiment that makes us bullish on Tesla now (and has led to a 15-week streak of our top names beating SPY) made us bullish on it on February 13th, 2020. By March 23rd, Tesla had tanked nearly 46%.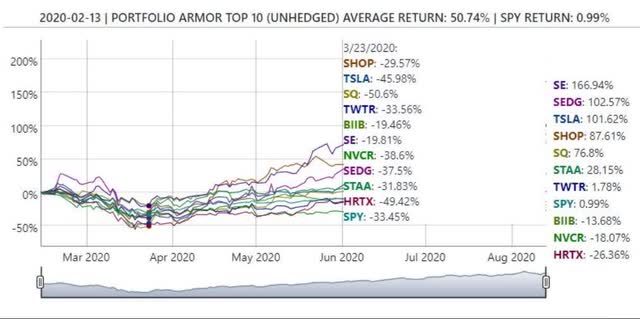 Screen capture via Portfolio Armor.
And yet, by August 13th, 2020, Tesla had more than doubled from its February 13th price.
That wasn't the first time Tesla shares had crashed sharply before hitting new highs. Because of Tesla's past volatility, we have consistently recommended longs hedge it. We shared optimal hedges for Tesla near its high back in January.
Crash Protection Kicks In For Tesla
In January, we presented two ways Tesla shareholders could protect themselves in case Tesla shares collapsed. Since then, shares of Tesla are down more than 18%.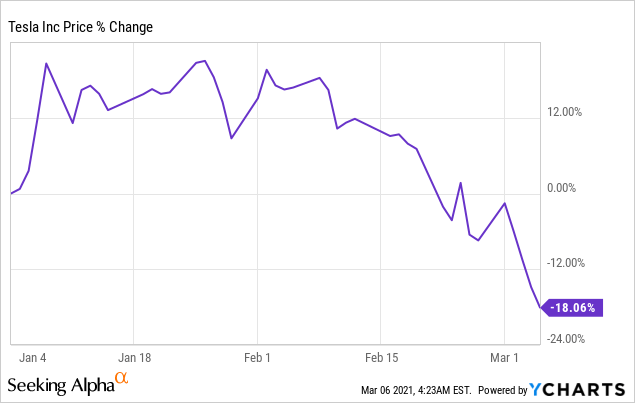 Let's look at how the hedges ameliorated that drop and briefly discuss courses of action for hedged Tesla longs now.
The January Optimal Put Hedge
On January 4th, this was the optimal put option contract to hedge 100 shares of Tesla against a >25% drop by mid-July.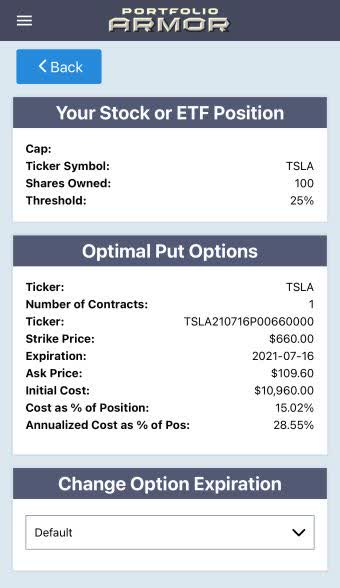 Screen capture via the Portfolio Armor iPhone app.
Note that the cost of the put protection was fairly high: $10,960 or 15.02% of position value (the app calculated it conservatively, using the ask price of the puts).