Putting A Collar On The Dogs Of The Dow
A Better Alternative?
None of the 10 Dogs of the Dow stocks were able to beat the Dow Jones Index.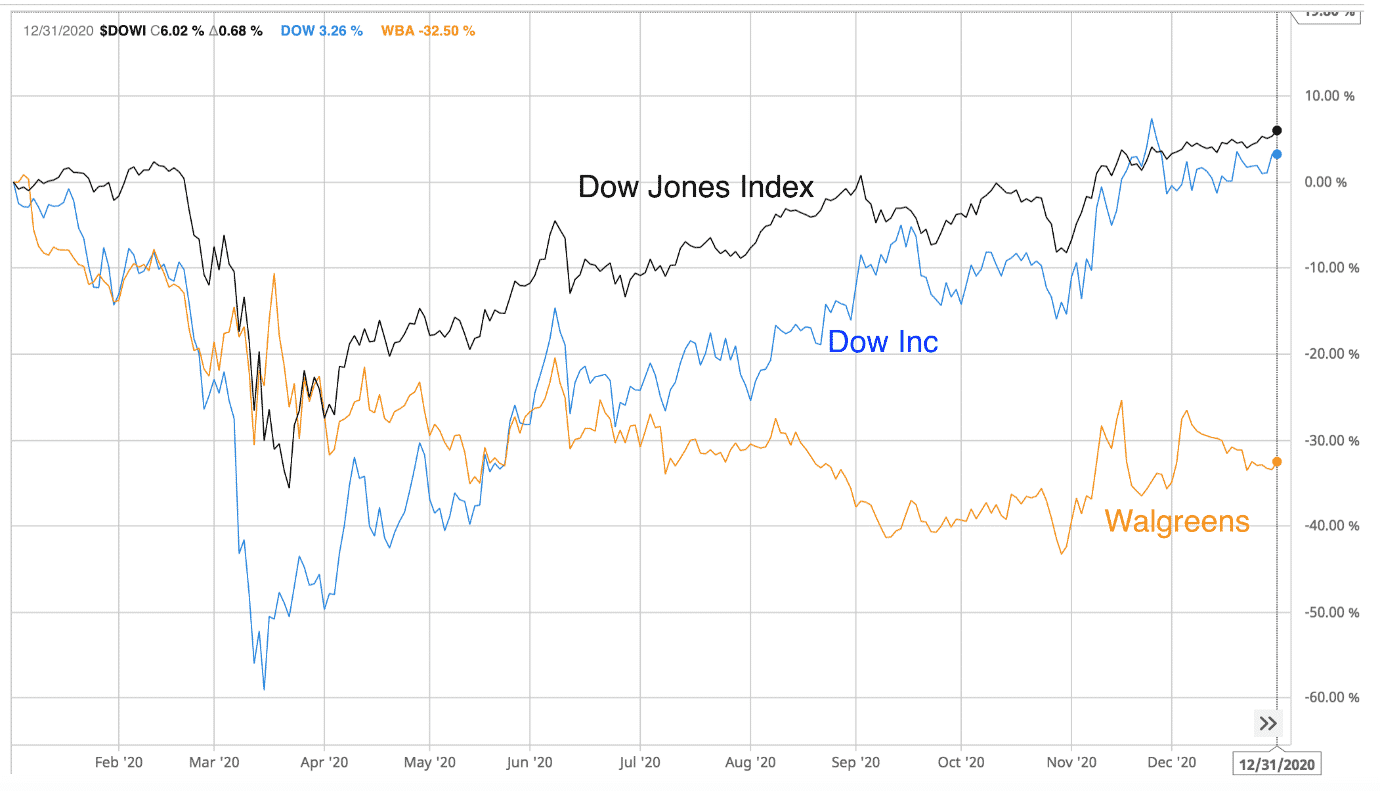 Instead of picking the Dogs of the Dow, how about picking the Dow leaders.
AAPL, MSFT, NKE, CRM, and DIS had the greatest capital appreciation (without considering dividends) in year 2020.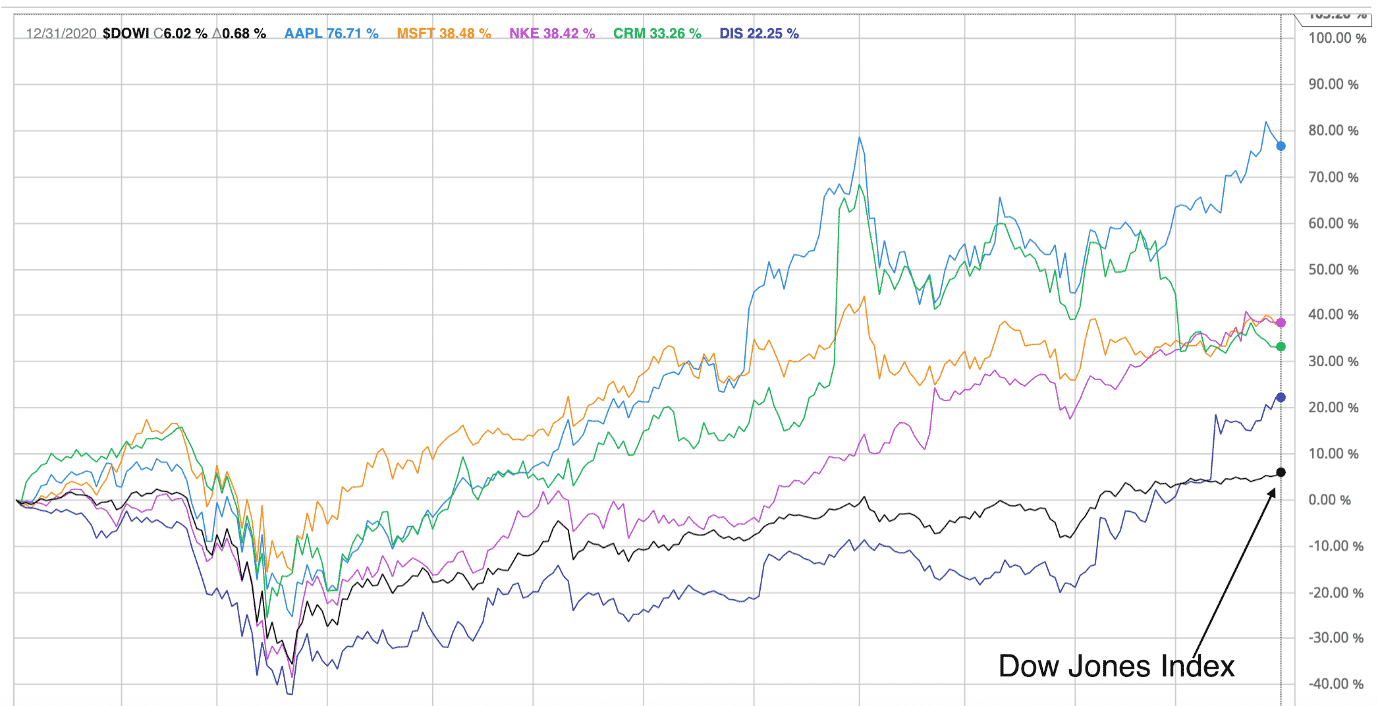 Using Barchart's compare feature with a specific date range set, we clearly see that these five surpassed the Index in 2020. Although past performance does not guarantee future success. We'll leave it as an exercise to the reader to backtest these using the options strategy.
You may also want to test out different strike selection or expiration timeframes.
The Data
Here is an example of how we backtest a symbol: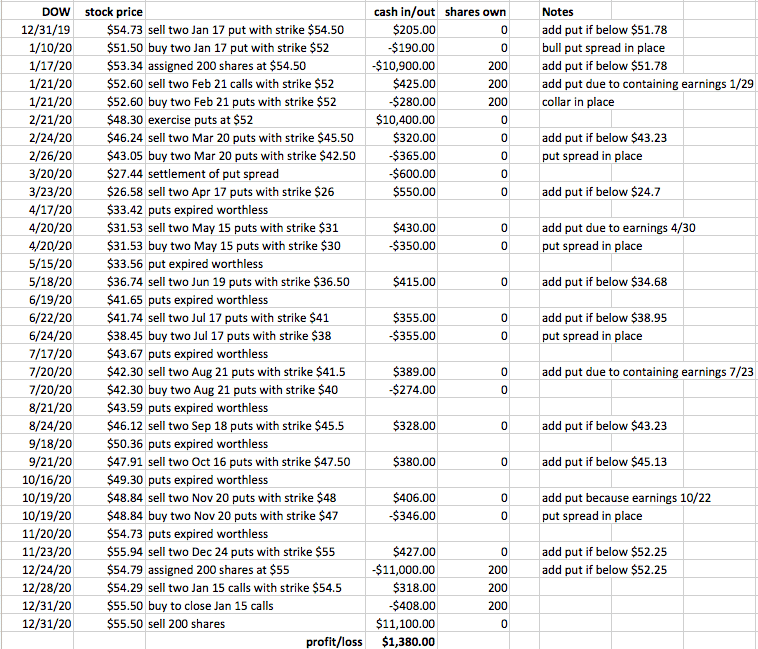 The dividend payout amounts and earning dates were from nasdaq.com. We looked at the ex-dividend date to determine if dividend payouts were made.
The historical option prices were obtained using OptionNet Explorer with end-of-day data. The covered call is sold and protective put is bought the next trading day after expiration day.
The dividend yield of the 30 Dow Jones stocks for a given year can be found at dogsofthedow.com.
Conclusion
As this particular backtest of 2020 shows, options used responsibly can provide benefits over just investing in stocks. That's why we love them.
Disclaimer: The information above is for educational purposes only and should not be treated as investment advice. The strategy presented would not be suitable for investors who are ...
more