Locking In Nano Dimension Gains
Macro Gains For Nano Dimension
Each trading day, our system selects the ten names it estimates will perform best over the next six months. Often, these include large cap stocks with high share prices, but last month we picked up a couple of small caps, Nano Dimension (NNDM) on December 11th, and Ampio Pharmaceuticals (AMPE) on December 17th. By late December, both were up big, as we wrote at the time ("Big Gains From Small Stocks"). In that post also described how we found both names. Since we picked them, AMPE is down about 20%, but NNDM is up 86%. Below, we'll show a way you can lock in NNDM gains while staying long for more. First, let's look at the full performance for both the December 11th and December 17th top names cohorts.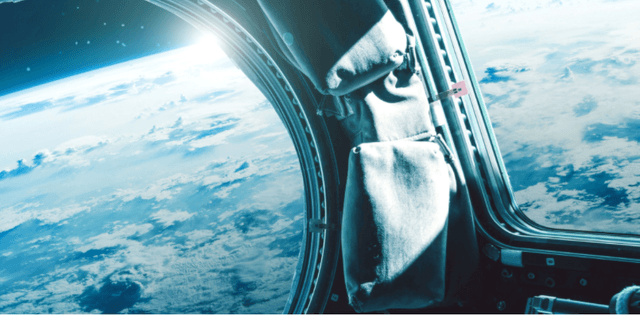 Image via Nano Dimensions, Ltd.
Performance Of Our December 11th Top Ten
In addition to Nano Dimension, our top ten names on December 11th included Peloton (PTON), Tesla (TSLA), Roku (ROKU), Shopify (SHOP), the Pro Shares Ultra Silver ETF (AGQ), the iShares Silver Trust (SLV), Spirit AeroSystems (SPR), Zoom (ZM), and Amazon (AMZN).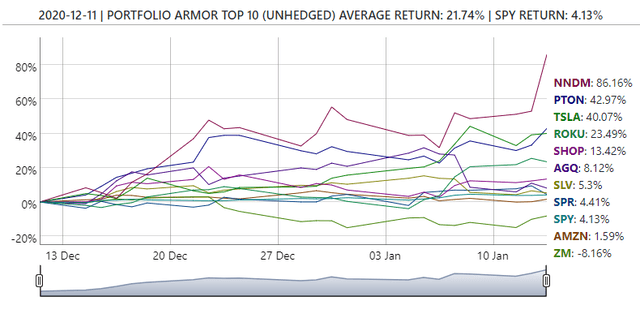 This and subsequent screen captures are via Portfolio Armor.
So far, that cohort is up 27.7% versus SPY, with Nano Dimension leading the pack (its shares spiked 21.6 % Wednesday after the company priced a $332.5 million direct offering). Our December 17th cohort has beaten the market so far as well, despite our other small cap pick, AMPE, being down.
Performance Of Our December 17th Top Ten
Our top ten names from December 17th included a few of the names from the previous week's cohort as well as MicroStrategy (MSTR), Etsy (ETSY), SolarEdge (SEDG), and BioCryst Pharmaceuticals (BCRX).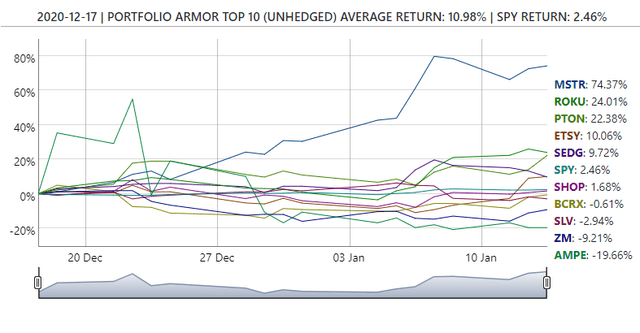 AMPE was the worst performer there, down 19.66%. Since that highlights the utility of hedging, let's look at hedging Nano Dimension.
Hedging Nano Dimension
For this example, we'll assume you had 10,000 shares of Nano Dimension on Wednesday, and were willing to risk a 30% decline over the next several months, but not one larger than that.