Is The Apple Melt-Up About Done?? - Options Strategies...
This morning we are going to take a look at market flagship and bellwether stock Apple, which has been in melt-up mode, despite the economy being "dead in the water". The reason for this is twofold – one is that it is a "New World Order" darling company which makes personal tracking devices (cellphones) that the masses love and are prepared to pay very high prices until they are homeless and broke that is. The other reason is that the Fed has been creating trillions of dollars out of nothing, part of which has gone into driving up the stocks of companies involved in creating the new technocracy, like Apple.
However, there is a limit to everything, even to how far and how fast the Fed (and legions of speculative investors stuck at home playing the markets) can drive the price of Apple stock higher, and right now the stock is at incredible overbought extremes, of the kind that could quickly produce a brutal selloff, as once traders sense that the current vertical uptrend is faltering, they stampede to book profits, jamming the exists and causing the price to go into freefall. In fact, the chart of Apple looks very like the chart for Bitcoin at the end of 2017, before its vertical plunge, that was called on the site to the day. Of course, if this should happen, the entire Tech sector is likely to go down for the same reasons, and the shockwaves should bring down the entire market, which might be planned and also carefully timed as an attempt to scupper Trump's chances of re-election, as he places so much store in the stock market.
Timing a breakdown from a melt-up rally like this into a freefall panic is never easy, even with experience, and we must remain aware that it could go even higher short-term before it breaks down, but from the way the charts below look, it is likely to happen soon.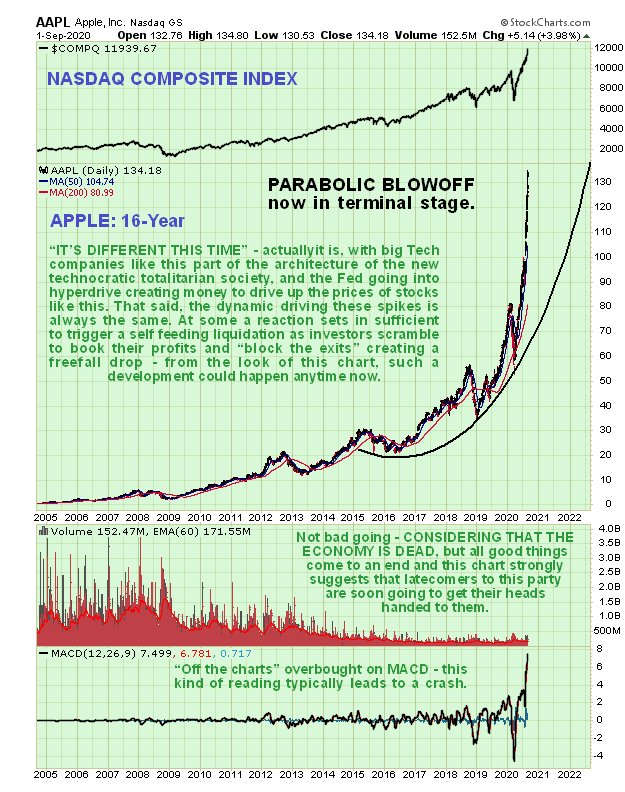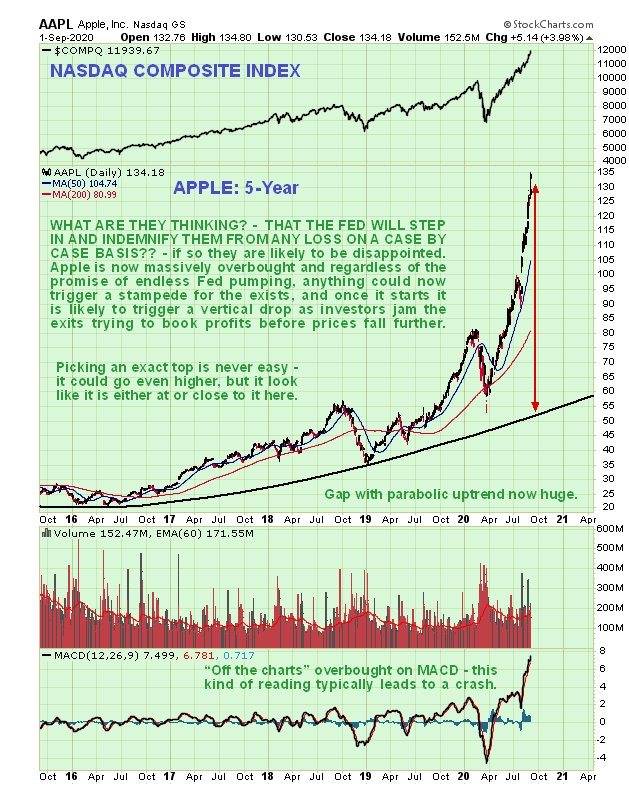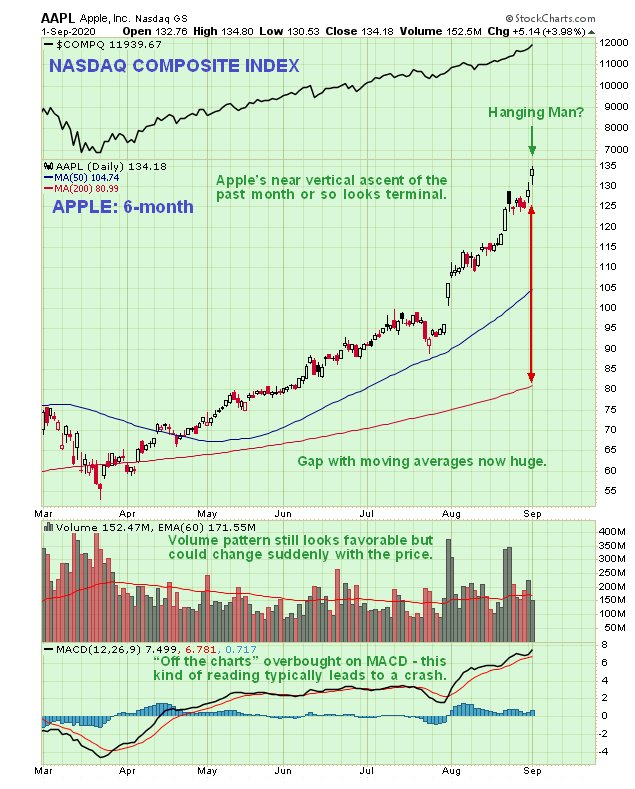 Note that the color selected for these charts is intended to be in keeping with the name of the company, hence it is green like a "Granny Smith" apple.