Goldman Made $100 Million Trading Tesla Options, Converts In Recent Months
Over the past 6 months, special attention has been paid to Tesla and - more specifically - euphoric call-buying in the name that undoubtedly helped propel a gamma squeeze that has seen Tesla's equity scorch higher since the beginning of the year (something we discussed first in May in "Are Mysterious Call Option Purchases Forcing Tesla Stock Higher?").
Weeks ago we learned that Softbank was helping along the broader market rally with a strategy of buying OTM call spreads in a handful of high beta tech stocks - a strategy that netted Softbank upwards of $4 billion.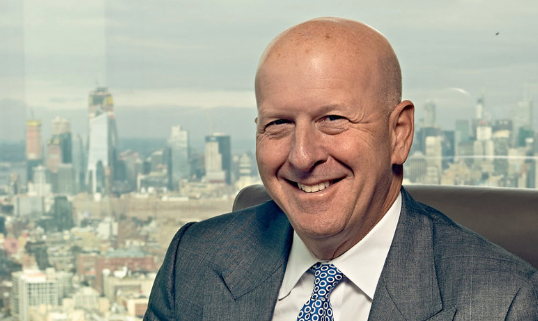 Now it appears as though Goldman Sachs may be cashing in on a similar strategy.
According to IFR Reuters, the investment bank made about $100 million trading Tesla alone over the last several months. The bank was engaged in trades that included "stock options, providing financing secured against Tesla's shares, and buying and selling its convertible bonds," according to Bloomberg.
Goldman's equity trading desk doesn't deal with retail investors. But the sizeable revenues it raked in show how the investment bank's traders still managed to profit from these extraordinary market moves, in part through using derivatives to position for an upswing in Tesla shares, sources said.
In addition to making buck in Tesla calls, the vampire squid also made it rain buying and selling Tesla converts (which have a face value of over US$4bn), whose prices climbed sharply this summer as the company's shares rocketed. Goldman bankers also made money providing financing secured against shares in the company, or as it is also known, "corporate equity derivatives deals" involving Tesla. That is an umbrella term for a range of transactions – including margin loans, or lending money against a company's shares – which usually involve providing financing against large equity stakes, IFR reported.
Disclosure: Copyright ©2009-2019 ZeroHedge.com/ABC Media, LTD; All Rights Reserved. Zero Hedge is intended for Mature Audiences. Familiarize yourself with our legal and use policies every ...
more