"Extending The Light Of Consciousness To The Stars"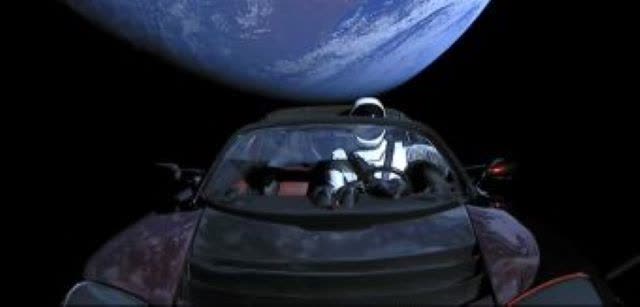 The Tesla Roadster Elon Musk launched into space in 2018 (via The Fast Lane Car).
Extending The Light
Senator Bernie Sanders singled out Tesla (TSLA) Technoking Elon Musk and Amazon founder Jeff Bezos recently for being the two richest Americans. Elon Musk responded that he was "accumulating resources" to "extend the light of consciousness to the stars".
I am accumulating resources to help make life multiplanetary & extend the light of consciousness to the stars

— Elon Musk (@elonmusk) March 21, 2021
The main way Musk has been gathering resources, of course, has been by the appreciation of Tesla shares. Cathie Wood's ARK Invest predicted recently that that appreciation would continue: the firm sees Tesla hitting $3,000 per share in 2025.
An Astronomical Target Price?
That share price may seem astronomical at first glance, but as Barron's pointed out, it works out to roughly a 37% annual return between now and then. That's still an ambitious return, but ARK Invest thinks fully autonomous ride-hailing could drive it:
In our last valuation model, ARK assumed that Tesla had a 30% chance of delivering fully autonomous driving in the five years ended 2024. Now, ARK estimates that the probability is 50% by 2025. Since our last forecast, neural networks have solved many complex problems previously considered unsolvable, increasing the probability that robotaxis are viable.[6] ARK estimates that Tesla's vehicle fleet gives it access to 30-40 million miles of data per day, up from 20 million per day last year. If successful, Tesla could scale its robotaxi service rapidly, allocating the additional cash in turn to manufacturing capacity serving its autonomous network. If 60% of its vehicles equipped with Autopilot were to serve as robotaxis, Tesla could generate an additional $160 billion in EBITDA in 2025.[7] In our bull case, ride-hail would account for the majority of Tesla's enterprise value in 2025.