Don't Trade Naked Calls
Selling a naked call is when you sell a call option without owning the underlying stock and it is not paired with another hedging option. When you do so, you are exposed to dangerous price movements and volatility changes of the underlying stock — both of which are very difficult to predict. You can certainly lose more money than you have.
It is an undefined-risk strategy — meaning there is no limit to how much you can lose (in theory).
The Setup
Let's see how wrong selling a naked call can end up by finding an example based on historic options data using Option Net Explorer. On July 6, Walmart (WMT) is looking quite bearish, with the price closing just below the 200-day moving average.
The price is below both the downward sloping 20 and 50 moving averages, with the 20 below the 50. For the past week, WMT has not been able to close above the 20-day moving average. There is no upcoming earnings risk.
This is typically a pretty good setup for a bearish option trade. Additionally, there is resistance at $122, which we don't expect WMT to go above.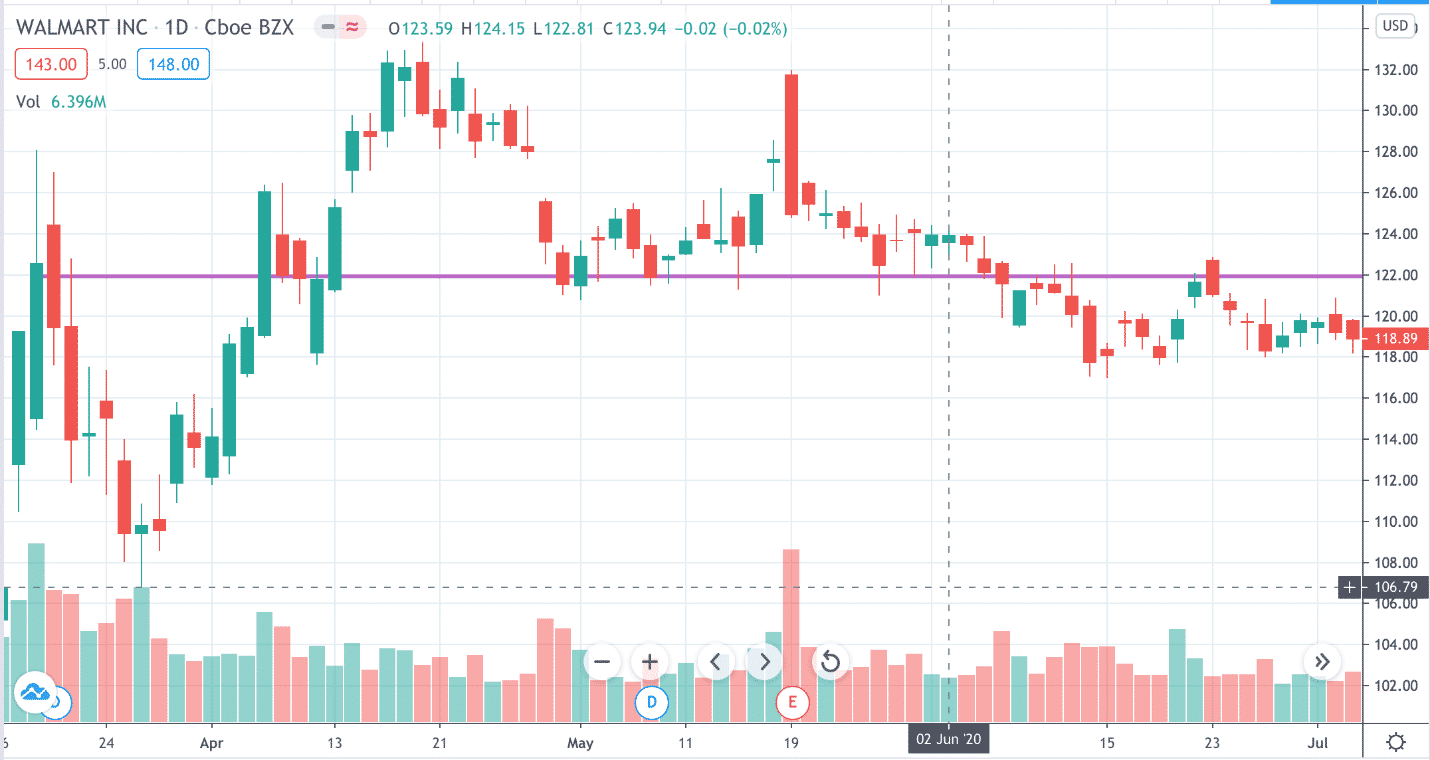 Suppose we sell the $122 call option expecting WMT to continue downward, or at least not come up to our call strike at $122. Here are our statistics:
Date: July 6, 2020.
Price: $118.89.
Sell 1 July 17, WMT $122 call @ $0.47 (delta at 0.2174).
Delta dollars: -0.2174 * 100 * $118.89 = –$2,585.
Premium received: $47.
WMT Reversed Direction
The next day, WMT reversed direction and then proceeded to relentlessly go up to close at $126.95 — up about 6.8%.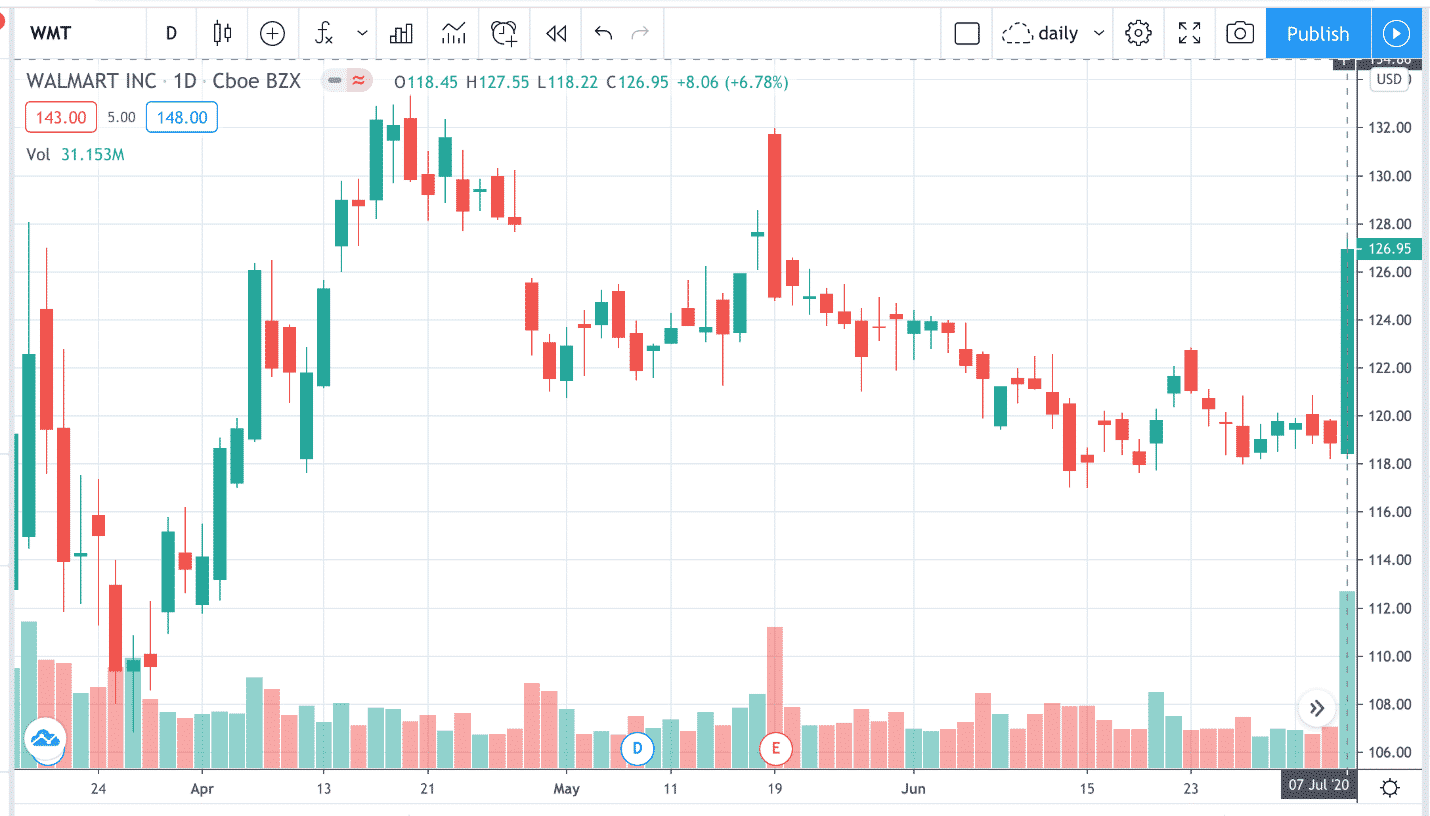 We have no idea why WMT went up like that. The overall market did not go up that day. All we know is that stocks can do anything they want at any time they want. They don't have to follow technicals, fundamentals, nor the news. They certainly do not need to obey support and resistance levels, nor do they care about our opinion.
Disclaimer: The information above is for educational purposes only and should not be treated as investment advice. The strategy presented would not be suitable for investors who are ...
more