Discovery In The Amazon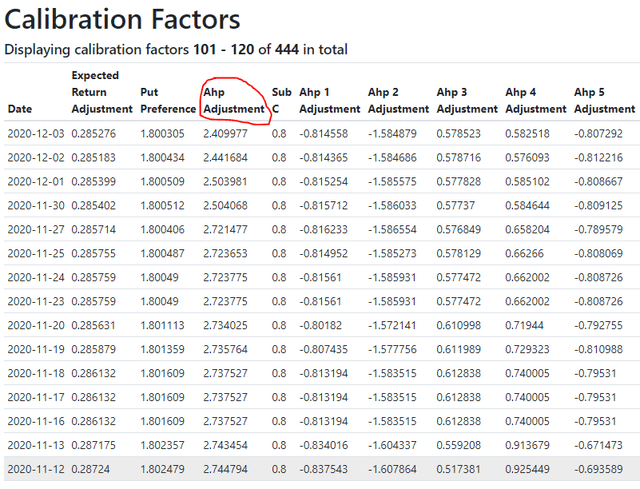 This and the next screen capture are via our admin panel.
Now A Source Of Underperformance
Here's a look at those calibration factors as of Thursday's close.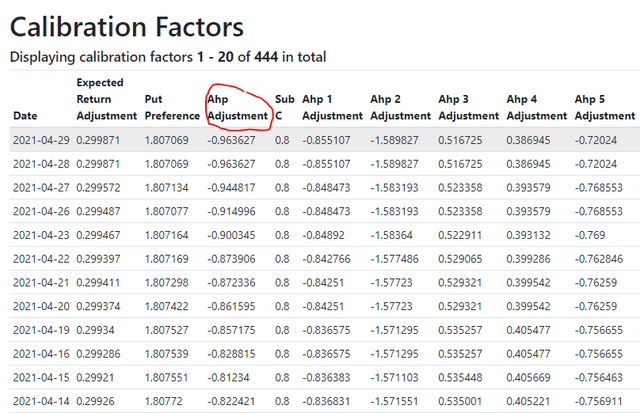 As you can see, the AHP factor has flipped to negative and has been getting worse this month.
What This All Means
Among our top names, the riskier ones have outperformed the safer ones as the market has melted up from its March 2020 bottom, and that trend has been increasing. Our system is taking that into account as it makes its current selections. You might want to consider doing the same.
That said, if you're going to hold riskier names, you should consider hedging them. Even if it costs a bit more to hedge them, if their average returns are significantly higher, your returns net of hedging cost ought to be attractive too.
Disclaimer: The Portfolio Armor system is a potentially useful tool but like all tools, it is not designed to replace the services of a licensed financial advisor or your own independent ...
more