Crash Protection For Coinbase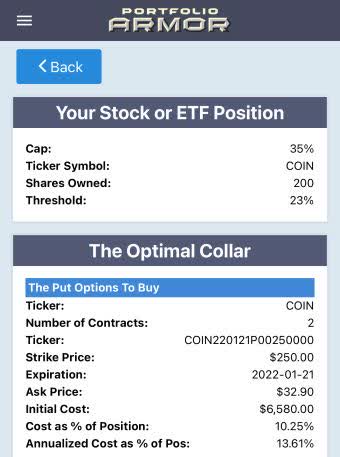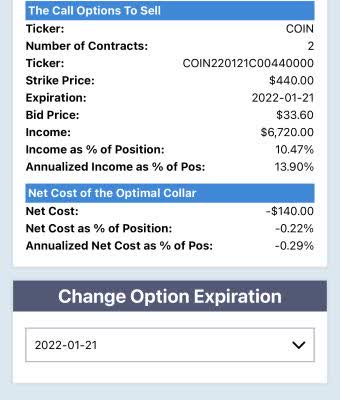 For this hedge, the net cost was negative, meaning you would have collected a net credit of $140 when opening the collar. That's assuming you placed both trades at the worst ends of their respective spreads, buying the puts at the ask and selling the calls at the bid. In practice, of course, you can often buy and sell options at some price between the bid and ask.
Amazon Versus TheGlobe.com
A point we made in a previous post is that crypto can be both a bubble and technologically transformative. That was the case with the dot-coms in the late '90s.
Theglobe.com (TGLO) went public in 1998 and had the largest post-IPO price spike in history, that was a bubble. When Amazon (AMZN) hit $400 per share in 1998, that was a bubble too. The Dot-com bubble nevertheless spawned transformative technologies and industries. Most of the Dot-com companies, such as Theglobe.com, ended up being essentially worthless. A few, such as Amazon, became trillion dollar+ oligopolies.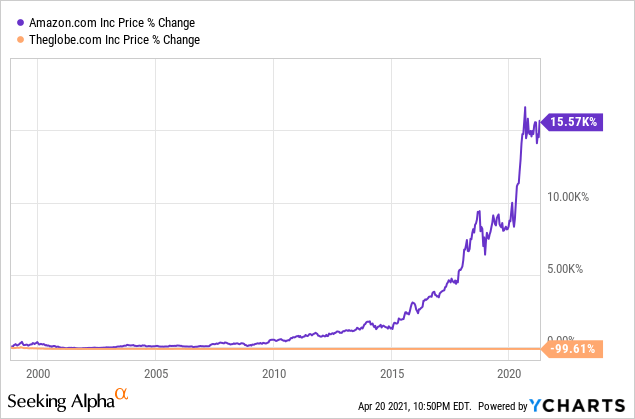 If they think Coinbase will end up being the Amazon of the crypto bubble, hedged investors can use their appreciated puts to buy more of it after a crash. If they're not sure, they can exit, while strictly limiting their downside risk.
Disclaimer: The Portfolio Armor system is a potentially useful tool but like all tools, it is not designed to replace the services of a licensed financial advisor or your own independent ...
more