Corona Doom 1.0 Winner Is Worth A Second Look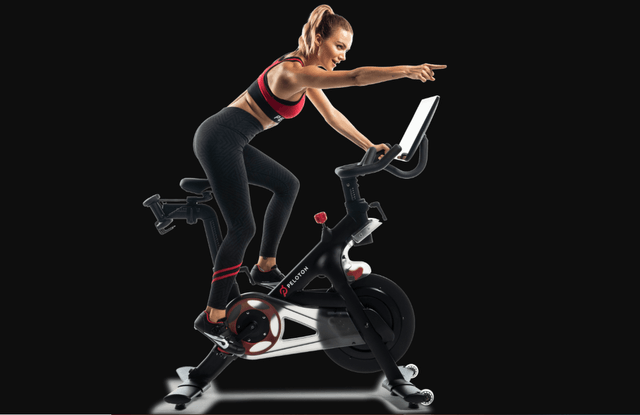 Peloton instructor Leanne Hainsby (image via Peloton).
One Of 2020's Big Winners
Pelaton Interactive (PTON) was one of the big winners of 2020, as Covid lockdowns increased demand for its bikes and classes, but its stock peaked in January of this year.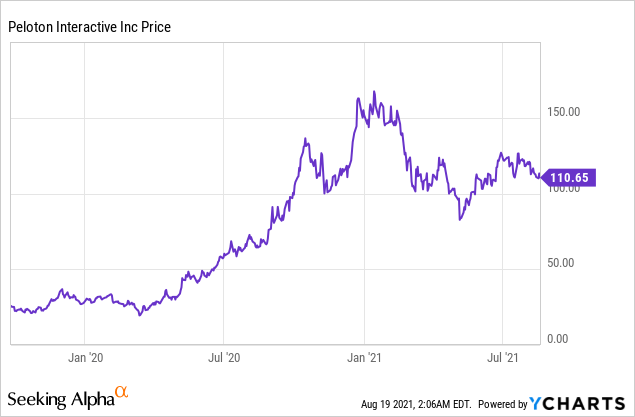 Social Data Stays Bullish On Peloton
In March, after Peloton shares had pulled back about 35% from their high, social data analysis firm LikeFolio wrote that Wall Street may have been underestimating the company:
LikeFolio data suggests the Street may be underestimating Peloton.

Metrics show Peloton is best in class, and has staying power.
Consumer demand is still building: mentions of purchasing a Peloton machine continue to grow and have increased +162% YoY.
Total Mentions and App Usage support user retention: Peloton's total mentions are at an all-time high and growing at an even faster rate than demand.
Consumer macro behaviors suggest stickiness: the 4 trends showing the most significant YoY growth are all tailwinds for PTON: virtual trainers, working out at home, spinning, and cycling for exercise. On the flipside, gym memberships and group fitness class trends continue to exhibit YoY weakness.
The largest indicator of negative sentiment LikeFolio found on Peloton were complaints that customers weren't getting their bikes as fast as they wanted; LikeFolio noted that Peloton had invested $100 million in improving fulfillment in response.
Peloton Hits Our Top Ten Again In April
Peloton first hit our system's top ten on September 24th. After its pullback early this year, it returned to our top ten on April 1st.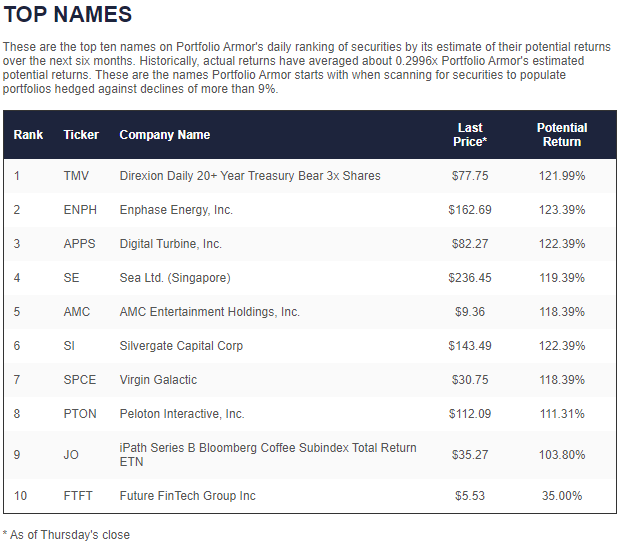 Screen capture via Portfolio Armor on 4/1/2021.
Since then, PTON shares have basically gone sideways. They were down 1.28% from April 1st to Wednesday's close, well below our best performer so far from that cohort, AMC Entertainment Holdings (AMC).
Disclaimer: The Portfolio Armor system is a potentially useful tool but like all tools, it is not designed to replace the services of a licensed financial advisor or your own independent ...
more