Boeing Shares Have Been On Fire Too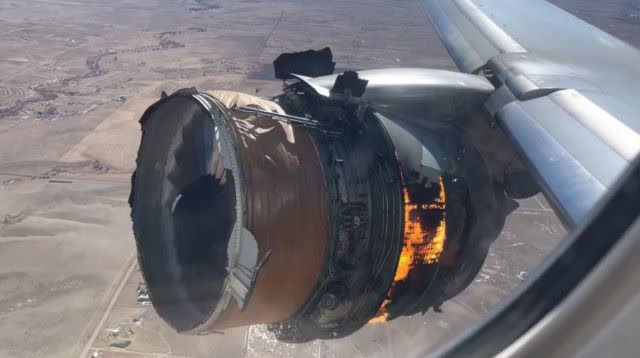 A Pratt & Whitney engine on a Boeing 777 catches fire during United Airlines flight 328 in February (image via passenger video at CNN).*
Betting On Boeing Again
If you only pay attention to Boeing (BA) when an engine on one of its planes catches fire, or when another one suffers a similar fate the same day, or when a third Boeing plane makes an emergency landing a couple of weeks later, you may be surprised to hear this. Since our system selected Boeing as one of its top ten names last September, Boeing shares are up 66%.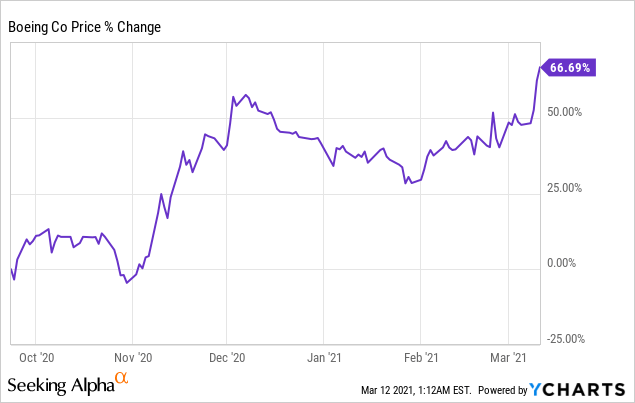 On Thursday, Boeing hit our top ten names again. Our system's security selections can seem counterintuitive, but the proof is in the performance. Boeing is our second-best performing name so far from our September 23rd top names cohort, just after Tesla (TSLA).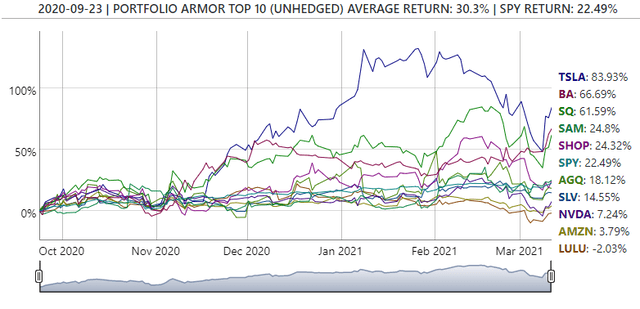 Screen capture via Portfolio Armor.
Selecting Boeing as a top pick in September seemed counterintuitive too.
Betting On "Clowns And Monkeys"
When we wrote about Boeing in January of 2020, we quoted a Boeing employee who described the 737 MAX as a plane "designed by clowns who in turn are supervised by monkeys". So when our system selected Boeing as one of its top ten names in September of 2020, we titled our post, "Betting On Clowns And Monkeys".
That's what made the Boeing selection seem counterintuitive before mishaps this month and last, and before the Boeing crash in Indonesia in January: the sense that this was a company in decline. Indeed, if you were selecting stocks that you had to hold onto for decades, you probably wouldn't buy Boeing. We take a different approach though. We look for names that have a shot of doing well over the next six months and are relatively inexpensive to hedge in case they don't.
Stocks For The Next Six Months
Wharton professor Jeremy Siegel wrote a famous book a few decades ago called "Stocks For The Long Run". If we wrote a book on stock selection, we'd call it "stocks for the next six months". Our view is it's easier to estimate what's going to happen over the next six months than what's going to be a good stock in a decade or two. To do that, we look at a few different metrics: