Big Drop In The Bitcoin Stock We Bragged About
How MSTR's Drop Impacted Hedged Investors
This was how the hedged portfolio above had performed as of Tuesday's close.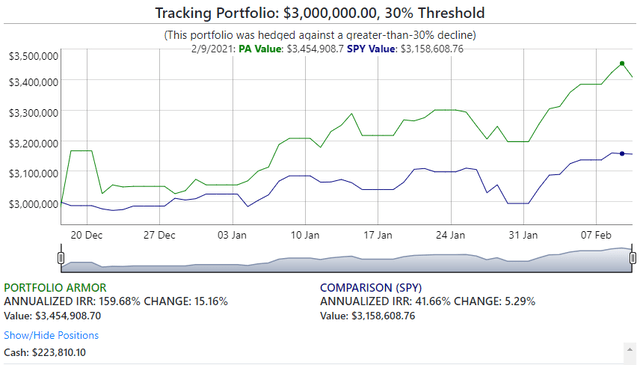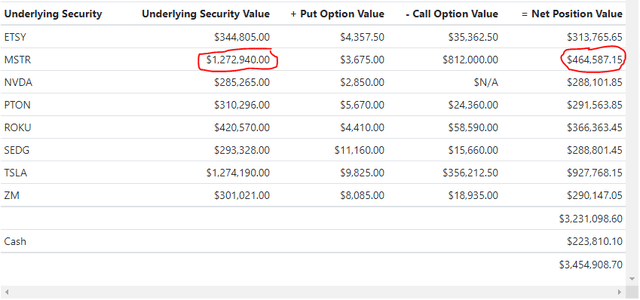 You were up 15.16% in this portfolio, net of hedging and trading costs, as of Tuesday's close. We've circled the underlying position value and net position value for MSTR as of Tuesday's close above.
And here's where you were after Wednesday's close.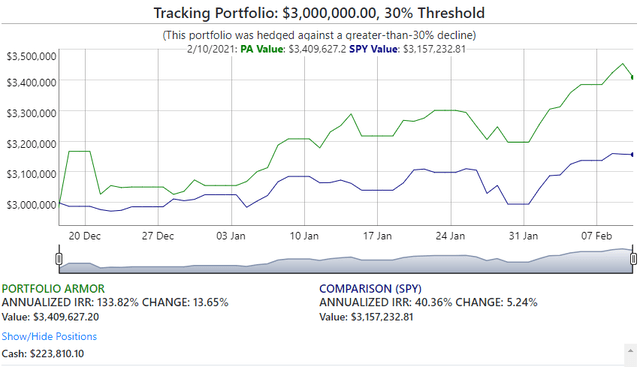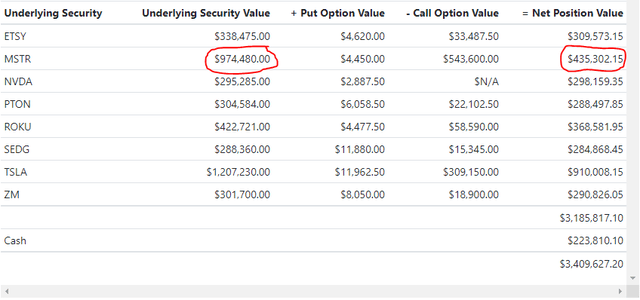 Although MSTR was down 23% on the day, the net value of the hedged MSTR position was only down 6.3%. The portfolio as a whole had dropped 1.31%, and you were still up 13.65% since mid-December, while SPY was up 5.24% over the same period.
Note that, although this was a $3 million portfolio, our system can create portfolios as small as $30,000. A $30,000 portfolio wouldn't have included MSTR though, because its share price was too high to fit a round lot of it and another name.