AMC: Another Chance To Be Wrong

Screen capture from our site's admin panel showing how the average outperformance of the cash substitute adjustment factor has declined over the last couple of weeks. The most recent figure is the one we used in selecting our top names on June 4th.
Things To Come
The performance of AMC over the next several months will tell us something about whether the cash substitute adjustment factor has peaked or is continuing to generate outperformance. Let's think about what might happen with that stock over that time frame. Let's start with what won't happen: it won't be diluted with new issuance between now and December. According to AMC CEO Adam Aron in the interview below, the company only has another 46,000 shares it's authorized to sell this year.
As we mentioned in our previous post, if you haven't heard him speak, the interview is worth a watch. Except for the brief moment where he accidentally reveals that he's not wearing pants, Adam Aron handles himself and social media pretty well. Elon Musk could learn a thing from him.
Like Musk, Aron is trying to generate some synergy from shareholders who are also customers.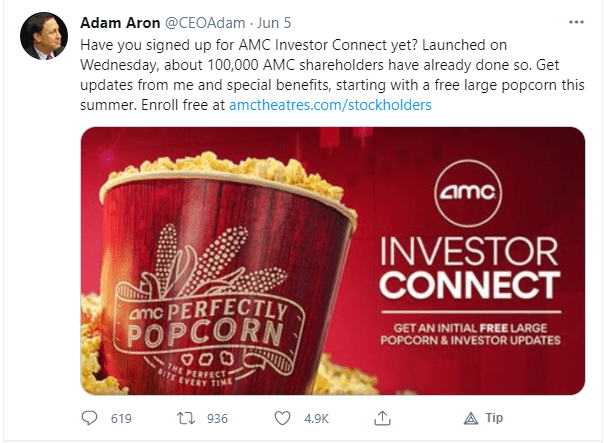 Whether this is enough to take AMC shares higher over the next several months remains to be seen, but the cash Aron has on hand from recent stock sales gives him the potential for some positive surprises such as acquisitions of the theaters of distressed competitors.
Safety First
Finally, if you're going to buy AMC at these levels, please consider hedging. You can refer to this video for the general approach, though obviously, you'll need updated hedges given the stock's run over the last week.