Nasdaq Erases Post-FOMC-Minutes Plunge After (Another) Vaccine Headline
Yield Curve Control, who needs it?!
And all it took was Johnson & Johnson reporting that they plan to launch, by late September, what could become the largest clinical trial of a coronavirus vaccine to date, enlisting up to 60,000 people world-wide to test whether its experimental shot safely protects from COVID-19.
The targeted enrollment, reported on a government database and confirmed by the company, is double the size of other pivotal studies that have started recently or are expected imminently for vaccines developed by Moderna Inc., Pfizer Inc. and AstraZeneca PLC.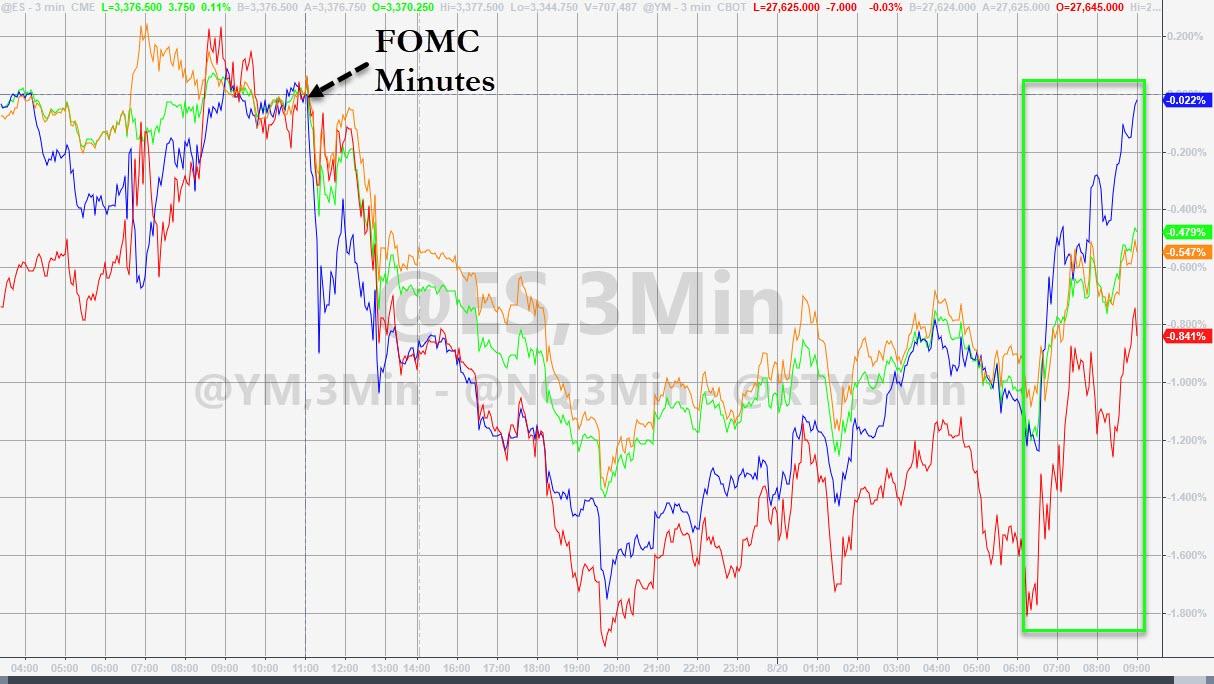 And just like that, all those fears are gone.